Structured Cabling Installation and Design
With 36 years of experience with voice and data cabling installation, WBE knows telecommunications. We combine effective project management with outstanding teamwork to ensure neat, professional, and quality installations. Our logistical stream allows us to react to changing requirements and keep projects on schedule. We're proud to be a preferred telecommunications contractor for many types of facilities, including data centers, technology, biotech, financial, professional services, insurance, healthcare, public works, retail, utilities, education, and mixed-use.
WBE's depth of experience with copper and fiber optic data cabling installation enables the most flexible designs and allows you to achieve the best performance metrics for your network application. Our flexible approach to rack, cabinet, and raceway design and installation means that we will connect with your unique requirements and specific technology challenges.
Please visit our Data Centers or DAS sections for more specific information.
Not Your Typical Telecommunications Contractor
Throughout WBE's history, potential customers have come to us after hiring other telecommunications contractors. All too often, they thought they were getting a more affordable proposal and equitable solution by working with another contractor, only to discover that it was at the expense of quality, performance, and their own professional resources. The resources they personally had to sacrifice to complete the project far outweighed the savings they had first anticipated.
If an installation looks clean, everything is labeled correctly, and the crew looks professional, you can rest assured that you're getting what you are paying for. By working with WBE, you can ensure that your critical infrastructure — the infrastructure that your employee's productivity relies upon — will perform at its utmost potential.
Our San Francisco Bay Area Headquarters
From our San Francisco Bay Area headquarters, WBE Telcom tackles projects large and small throughout California. Have a project in another area of the country? No problem. Through our partnership, National Telecommunication Integrators (NTI), we manage projects across the United States, so you'll always have access to an experienced telecommunications contractor in your area.
WBE's employees reside throughout the entire Bay Area and beyond. To ensure the quickest response time, they are all supplied with company vehicles and dispatched directly from their homes. This means response times are only limited by the distance from the closest technician to the jobsite or client. It's a luxury that allows WBE employees to service every metropolitan area in northern California.
We Love a Challenge
Whether your company is a small business that houses all of your network gear in an IDF or MDF, or a Fortune 500 enterprise with a data center that's tens of thousands of square feet, we have the responsive people, the technical experts, and the state-of-the art equipment to provide you with the data center services to meet even your most challenging situations.
Structured Cabling Design
Just like the craftsmanship that goes into the construction of your facility speaks volumes, the infrastructure in that space has a direct reflection on your company. A well-crafted data infrastructure will give your employees confidence in your operations and can attract revenue-producing customers who seek to use your facility for their cloud-based services.
Our expert voice and data cabling installation team is trained, certified, and ready to help you with your data center setup, relocation, or expansion. If you are in the market for voice and data cabling services for your organization's data center, let us know and we'll provide you with a consultation.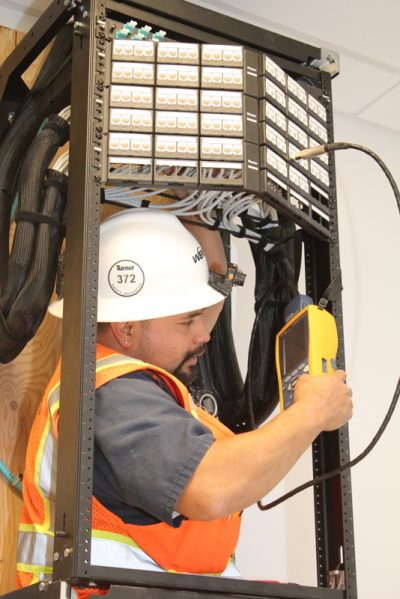 WBE is my #1 choice when it comes to building out network infrastructure.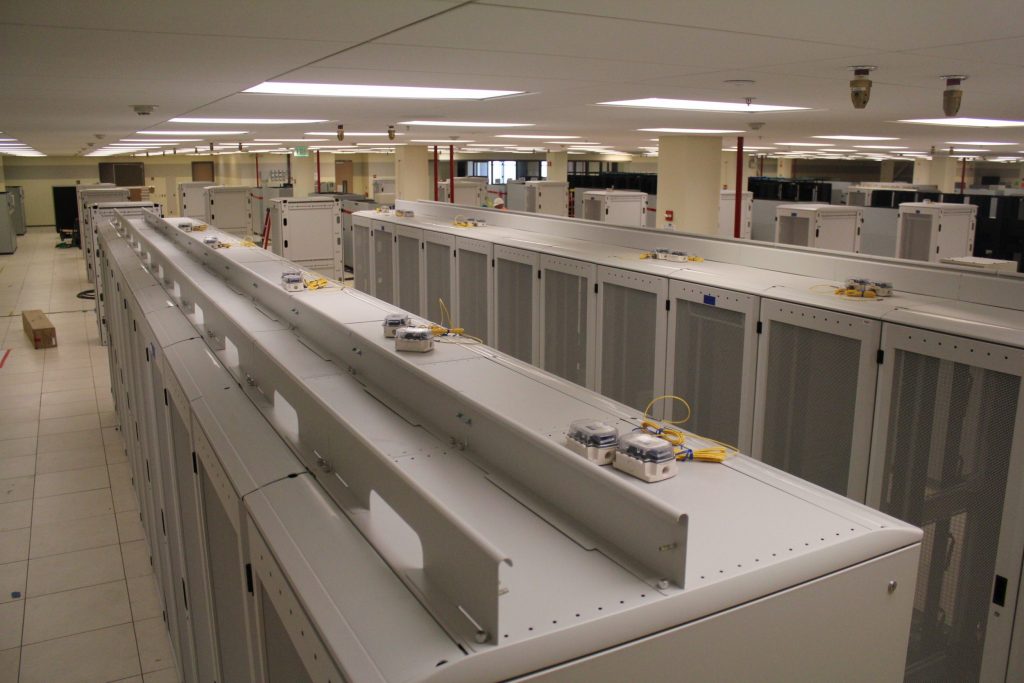 Project Managers and Field staff that have worked on the BioMarin projects have all been excellent and always look for ways to solve any issues as soon as possible and effectively.
Data Center Cabling Installation
From providing pre-connectorized solutions for fiber and copper, to installing power strips and uninterruptable power supplies, the WBE team will install and maintain your company's greatest asset: the critical systems that are so vital to your organization's operations.
WBE employees are trained to follow customer-specific guidelines for working in each of their data center environments. This includes training in critical awareness and change control to ensure that the personnel working within the data center are of a high caliber and trusted to follow procedures to the letter.
Distributed Antenna Systems (DAS) Installation
We work with leading distributed antenna vendors, such as Andrews and Corning, to design and implement advanced DAS systems for organizations and facilities of all sizes.
First-responders (police, fire, and EMS) are demanding reliable ubiquitous radio coverage to ensure the safety of the public, as well as their own. "Mission-critical" coverage can no longer end at the doorway, basement, stairwell, or tunnel. Therefore, many cities, municipalities, and counties are rapidly adopting in-building coverage ordinances. The purpose of these ordinances is to mandate a specific level of radio coverage in buildings, ensuring first-responders can communicate effectively indoors when emergencies arise.
Consumers are demanding their mobile phones work indoors just as effectively as they do outdoors. Today, industry research suggests that more than 50 percent of mobile phone calls originate and/or terminate indoors. Therefore, it is no surprise that in-building coverage solutions for cellular/PCS (Personal Communications Services) are equally desired.
Distributed Antenna System Design and Installation
In past years, we've experienced an increased demand for distributed antenna system design and installation in buildings and campuses throughout California. Often, this demand is initiated by carriers that want to better serve their cellular customers or need to meet the new ICC IFC 2009 and NFPA 72 2010 (codes for first responders that are slowly being adopted by municipalities across the U.S.).
Wireless Carrier Services
We can assist you in working with the countless carriers in the marketplace today. By negotiating services and connectivity options, we can provide the most cost effective and optimal services possible.
Wireless Network Installation
Installation made easy. We can handle everything from coax to single-mode fiber riser cable to the installation of both internal and external antenna and active components. You will experience little disruption to your employees and tenants as we install a state-of-the-art cellular wireless network within your existing facility.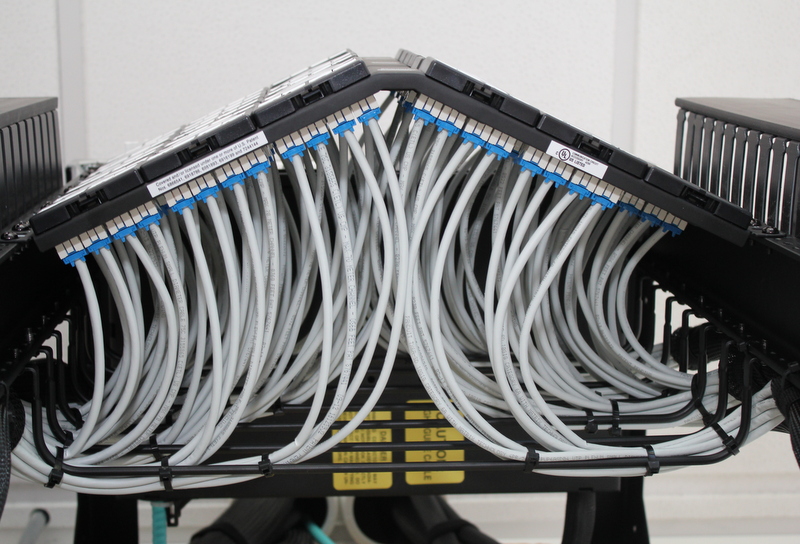 WBE's work is impeccably neat. Love that the techs work intelligently; no micromanaging necessary.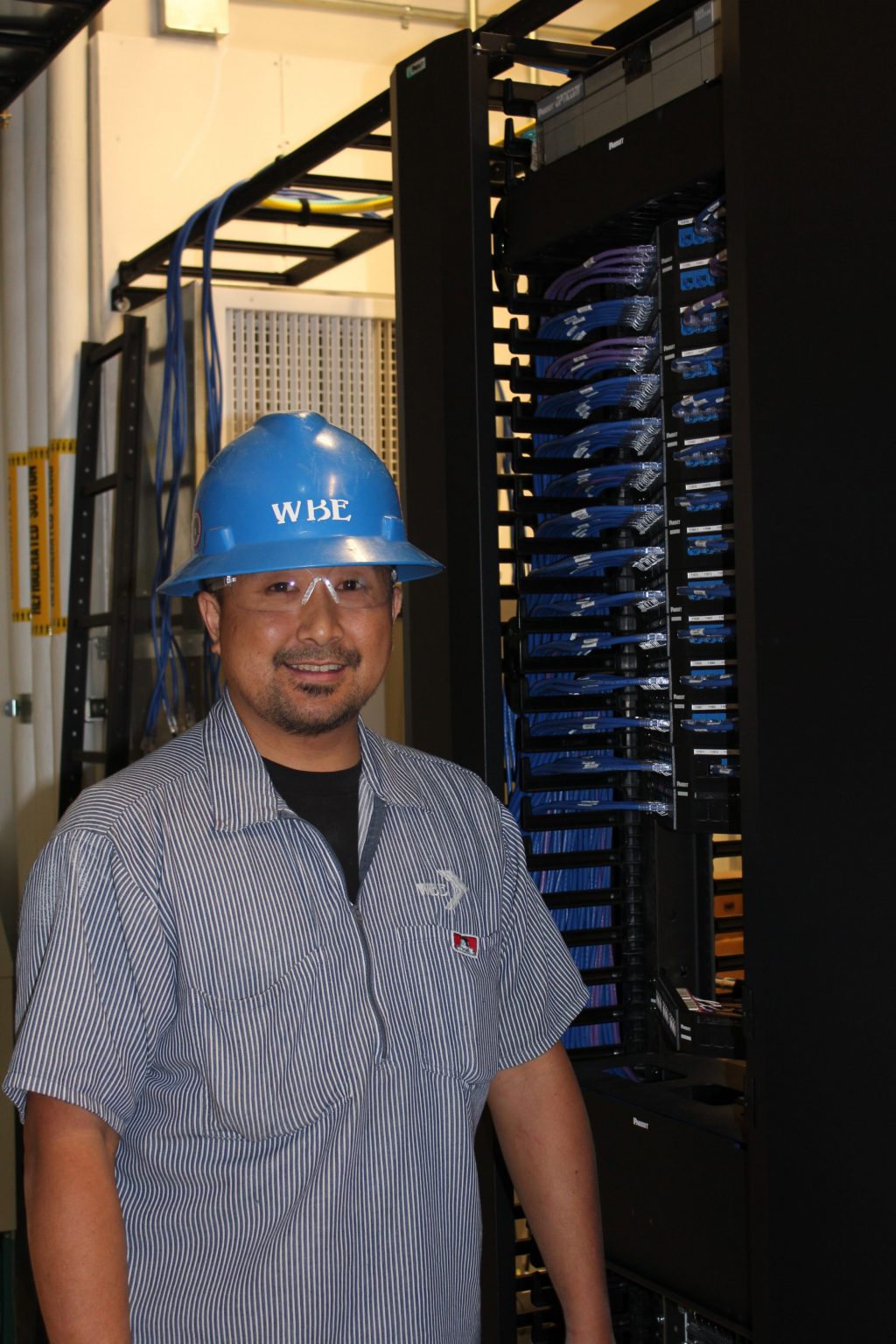 The techs that you employ are always gracious and personable. They are truly a pleasure to work with especially on the more complicated projects and tasks.
Wireless Access Point Installation
When implemented by an experienced telecommunications contractor like WBE, wireless access points can provide you with reliable connections even in the most demanding environments.
We can assist you in the design and layout of your wireless network. Let our own network technicians create a heat map survey of your space that will show the ideal placement of devices, avoiding dead zones and weak coverage. Security of your wireless network is as important as the coverage itself. WBE will make the appropriate recommendations to design a robust, secure, and convenient network for your employees to use.
Outside Plant Cabling
Many telecommunications contractors provide outside plant cabling. But few have the right combination of expertise, equipment, and project management to deliver on their promises. We leverage 36 years of experience in providing outside plant services to ensure successful outcomes.
WBE has all the resources at hand for pedestrian and traffic control, confined space training, confined space equipment, and pulling gear. We also have a long list of subcontractors for boring and trenching.
Training & Manufacturer Certifications
The employees at WBE have the highest regard for education and it shows. With three BICSI RCDD on staff, a registered on-site BICSI trainer, and numerous manufacturer certifications, you'll find yourself working with the most educated telecommunications contractor in the industry.
Design/ Build/ Assist
As a telecommunications contractor that is well versed in design/build methodology, WBE Telcom's team uses a collaborative approach to move projects from conception through completion.
At WBE, we play well with others. Add us to your project team, and we'll help you move your project along efficiently. You'll experience fewer delays, on-time delivery, and improved cost control.
You'll see how easy it is to work with a company that has three BICSI Registered Communication Distribution Designers (RCDD) on staff and the resources at hand to pull all disciplines—electrical, telecommunications, network, security, and audio visual—together under one umbrella. In the end, our approach will provide you with a seamless design that encompasses all facets necessary for your data cabling/network infrastructure.
WBE employees are trained to follow customer-specific guidelines for working in each of their data center environments. This includes training in critical awareness and change control to ensure that the personnel working within the data center are of a high caliber and trusted to follow procedures to the letter.
Moves, Adds & Changes
What's the one certainty in life when it comes to your telecommunications needs? Change. WBE stays in front of the latest technical advances to meet all of your evolving telecom requirements. Whether it's one cable or hundreds of cables, our service team will exceed your expectations when it comes to response, communication, quality, and timely completion of your service requests.
Consistency is key. You want your telecommunications contractor to match the existing components in your cable plant precisely—not just install what they have on hand. Mismatched cabling components can cause return loss, which can result in bit errors and slower throughput; this, in turn, can make the network and its applications less productive, efficient, and stable. WBE is very sensitive to your exact cabling specifications and will exactly match what is installed in order to maintain consistency and support any and all manufacturer warranties.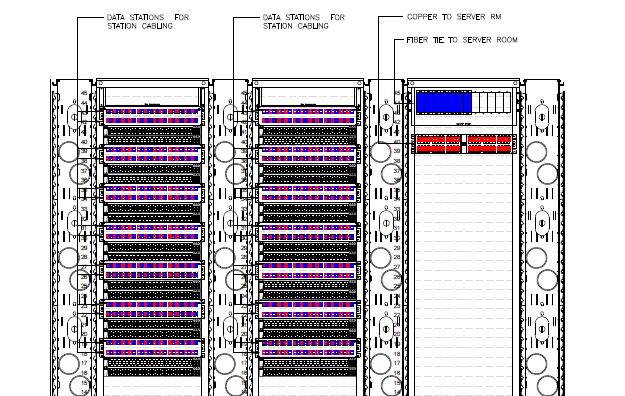 Professional service, easy to work with, great quality of work.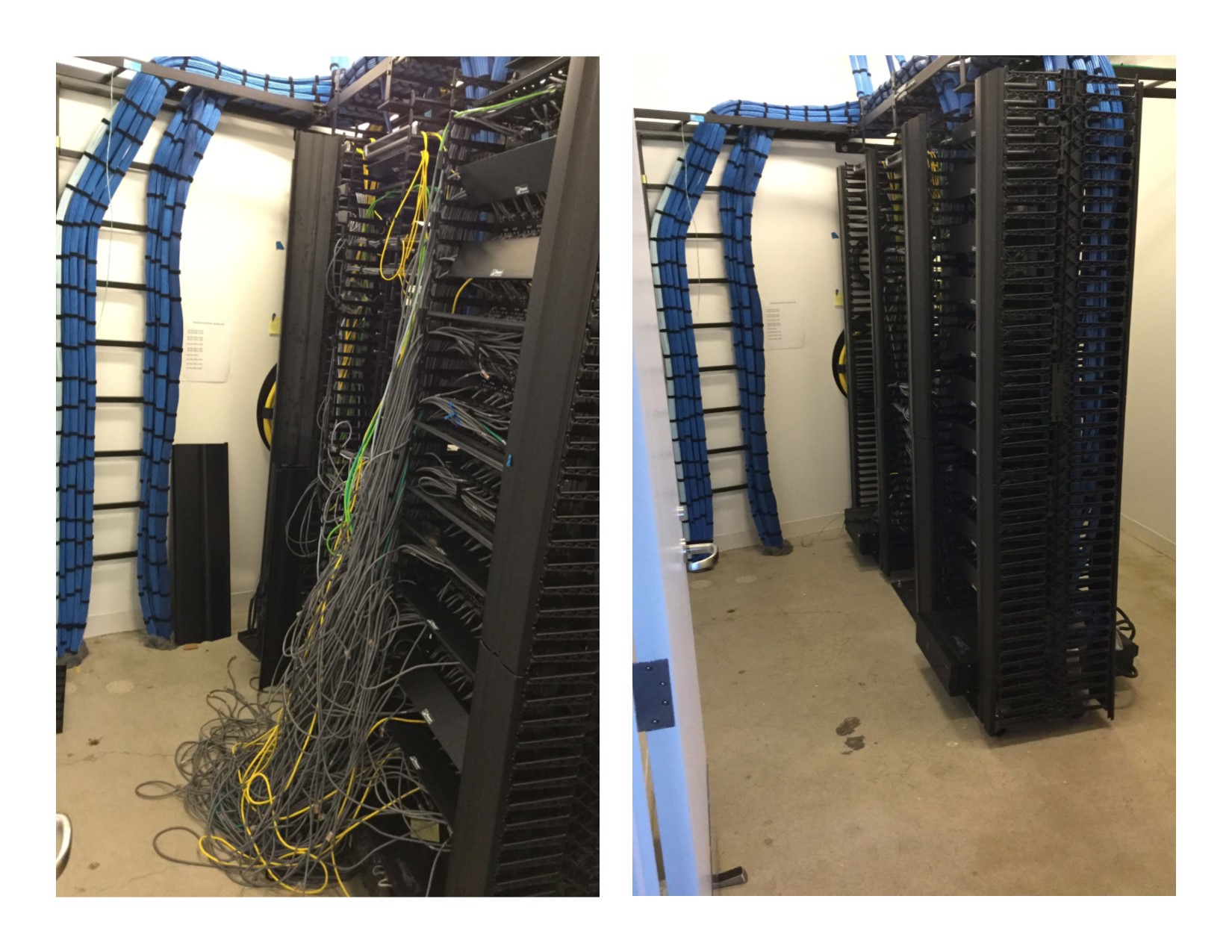 MDF/IDF Clean Up and Organization
Whether you have a single rack or an entire server room that has become an uncontrollable web of patch cables, missing labels, inactive ports, or users are loosing connectivity when changes are made, WBE can help.
We'll evaluate the existing conditions and make recommendations for remediation.  All work can be scheduled off hours as to not interrupt service to your users.
In the end, when complete you'll have a network room that is neat, well organized, and functioning at peak performance.  As a value add we'll provide training to your IT staff to properly patch, label, and route cables to aid in preventative maintenance.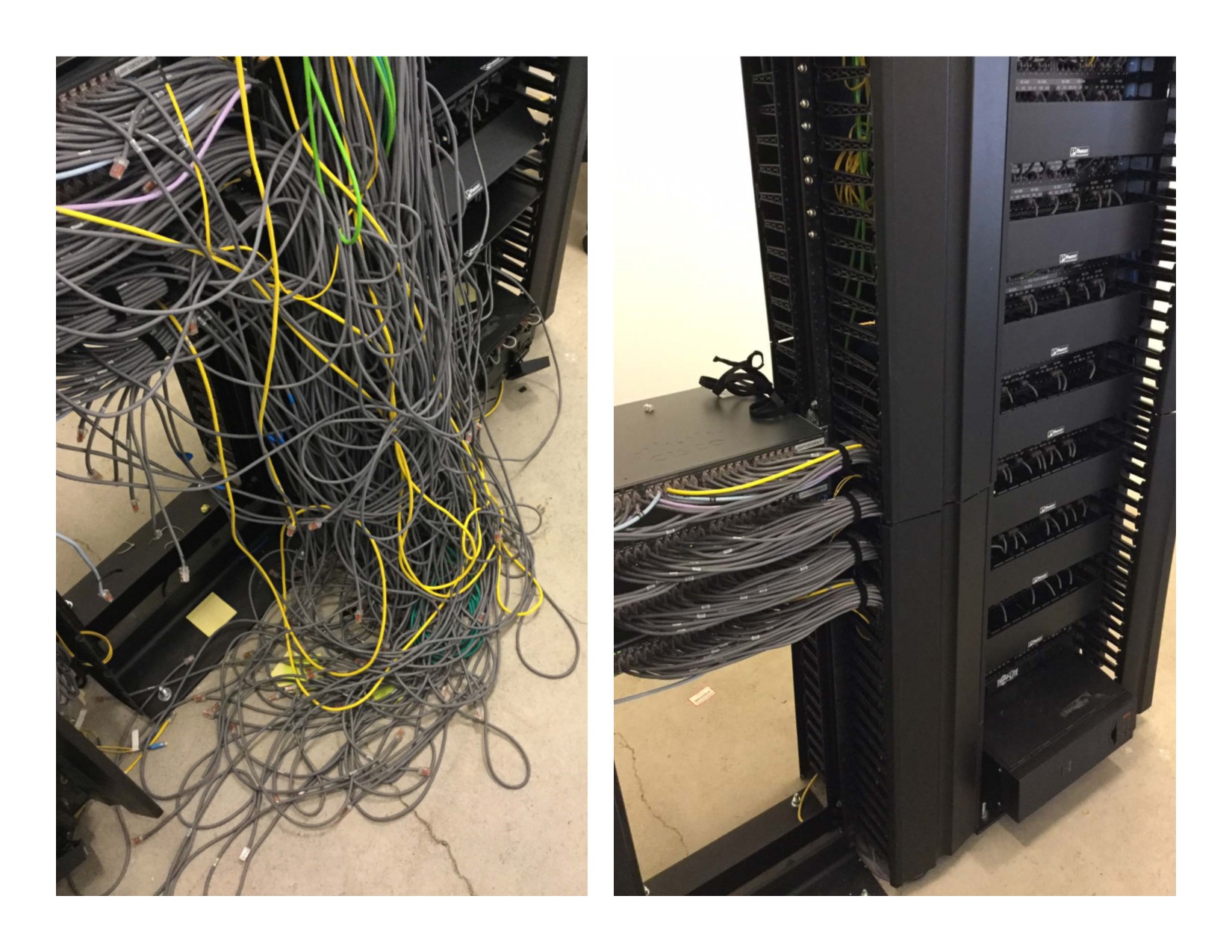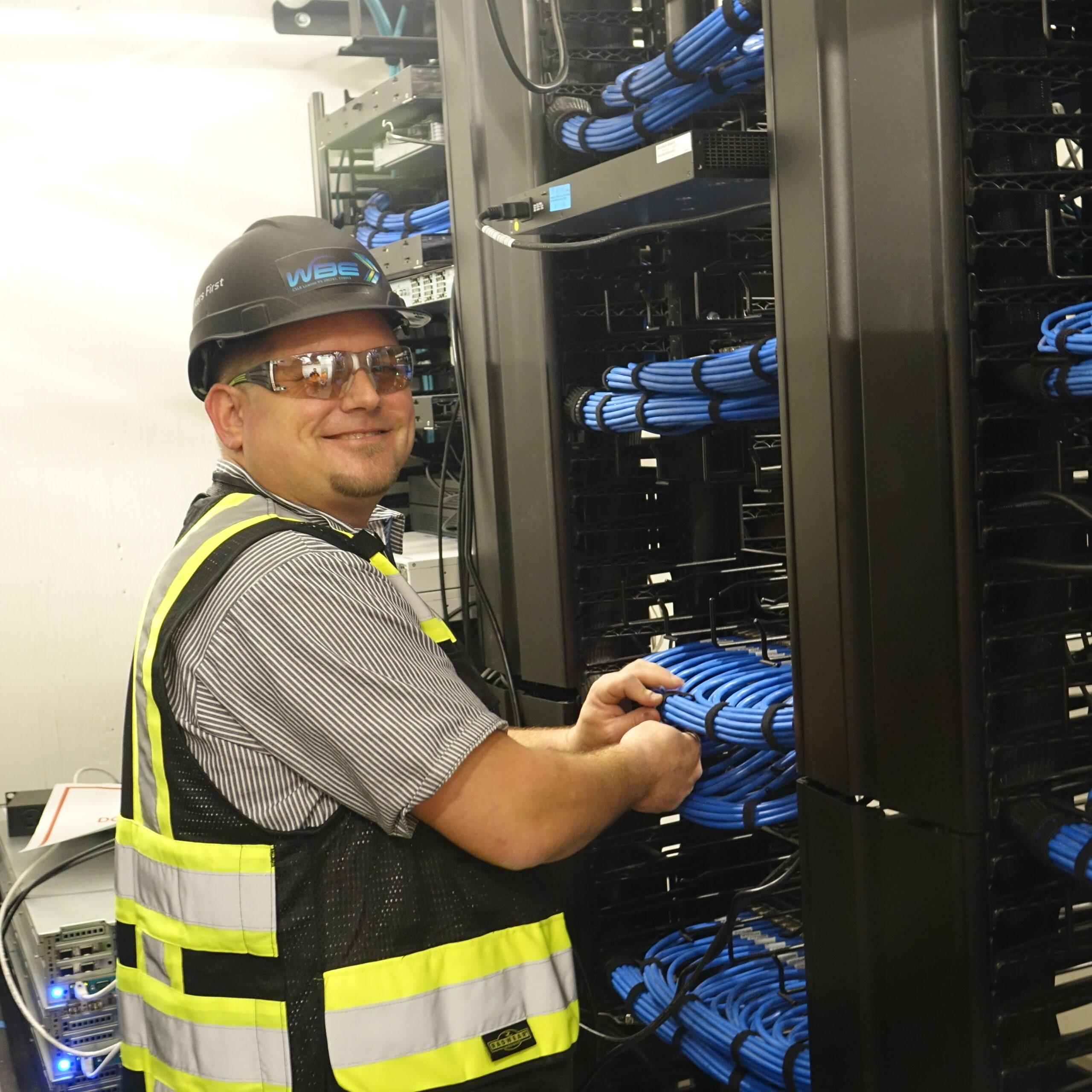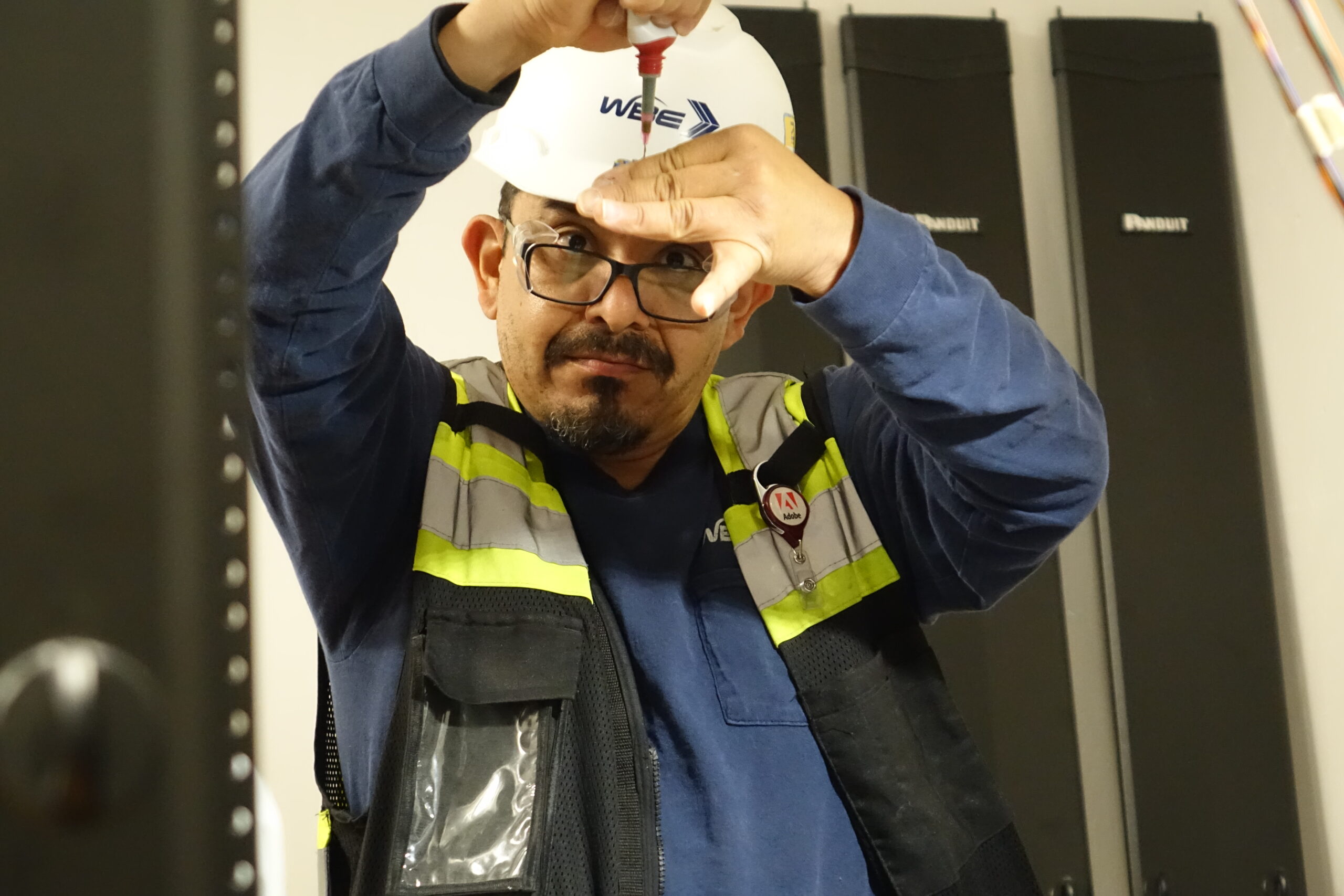 My experience has been great with WBE. Service and communication is far superior than that of many other electrical subcontractors.
Riser Management
WBE Riser Management is your solution to control the fourth utility–technology. The delivery of technology services to tenants can be a burden for property managers and building engineers. Let us take away the headache of dealing with multiple tenants, service providers, and an endless stream of underqualified contractors.
In addition to our reputation, what sets us apart from the rest is the high level of communication and organizational skills in which we deliver our projects and treat your customers. We will do what we promise to do, and show up at a time that is convenient for you. We'll let you know when we arrive and when we're done, so you will never be left guessing about the progress of your work order.
Riser Management Services Offered
Delivery and management of new services: Internet, telephony, security systems, satellite TV
Monitor access to all riser spaces
Troubleshooting/Testing
Online work order requests
24/7 On-call Service, Emergency repair/response
Replies within 8 business hours or less
Three appointment windows to choose from 8-12, 10-2, 12-4
Maintain database of building infrastructure and pathways
Riser condition reporting (fire stopping), maintenance (clean up), and documentation
Infrastructure audits & documentation
Assessment of services and connections
Cable management
Move support, relocation of services
Riser Infrastructure Disaster Recovery
Customer Benefits
Proper connection of internet services to safeguard against inside wiring related outages.

Controlled access to your riser systems means protection against accidental outages due to unqualified and unfamiliar technicians working in close proximity to others' services.

Reliable resource for customer questions, issues and feedback.

Multidivisional support including electrical, telecommunications, audio visual, security, & IT Services

Technicians dedicated to only riser management, we will not subcontract to other outside contractors.

Quick and timely response

Clear and concise communication so expectations are managed and understood.
To order Riser Management Services by WBE, please download the zip. Fill out both forms and email to: risermanagement@www.wbeinc.com
Telcom Projects