Design Build/Assist
Our project managers captain an integrated team with a broad range of expertise, including engineering, CAD, BIM, budgeting, and construction/permit documentation. You'll find that we utilize our experience of current industry practices, technologies, and systems plus the knowledge of our other five divisions to provide clients with the most suitable, comprehensive, complete, and fundamentally sound designs.
When you bring WBE on board in a design/build capacity, we'll work with your project team to address electrical design issues, offer recommendations, and provide value engineering/cost control to keep your project on budget and on time. This will include providing alternatives for lighting, materials, and installation methods. We'll deliver to you a design that balances form versus function while adhering to city, county, and state code requirements. This attention to detail will streamline the permit process, preventing redesign and resubmission of permit drawings and eliminating delays that could potentially affect an entire construction schedule before a project even begins.
BIM
WBE maintains its own in-house CAD operations department using AutoCAD & Revit to deliver all of the benefits that BIM (Building Information Modeling) offers to you and your construction team. Utilizing this software during planning and preconstruction phases of a project is only one facet used to deliver a project.
WBE utilizes software solutions like PlanGrid or Bluebeam during construction to insure all data including real-time clash detection is documented and addressed. All of these systems will deliver an efficient and cost effective project while providing accurate as-built drawings and other closeout documentation.
Pre-construction
All of WBE's divisions offer a wide array of pre-construction services including, but not limited to
Budgeting
Constructability reviews
Construction documents
Design costs
Design decisions
Design development
Engineering
Evaluations
Life-cycle costs
Mock ups
Permitting
Planning
Reprographics
Scheduling
Schematic design
Studies
Submittals
Value analysis
Value engineering
Let us assist you and your company in making informed decisions before embarking on any project.
Engineering
Whether your project is a design-build or design-assist we'll provide you with all of the services that any commercial electrical engineering firm can provide. From design development to construction documents to permitted drawings. We'll guarantee your project will be built to our exact specifications to meet your exact expectations.
Pre-Fab
A good way to define our approach to pre-fabrication services is whether it makes good financial sense. Just because you can, doesn't mean you should. We evaluate every task on every project and determine when pre-fabrication will save on material costs and labor hours, so we can incorporate it into our proposals and pass those savings onto you, the client.
WBE's evaluation of pre-fabrication opportunities doesn't end at the proposal phase. We continue to look at pre-fabrication during value engineering and construction phases of every project.
Green Technologies
Above and below grade, you can count on us to design and implement all of the critical infrastructure for your building(s) or campus. We have recently seen a spike in green technologies that require a specialized electrical construction skill set never before anticipated. So if you are considering solar, Bloom Energy boxes, building management systems, LED lighting, gas micro-turbines, or geothermal heat exchange, we can guide you through some of these complex solutions to solve an age-old problem: how to get more without compromising existing financial and environmental resources.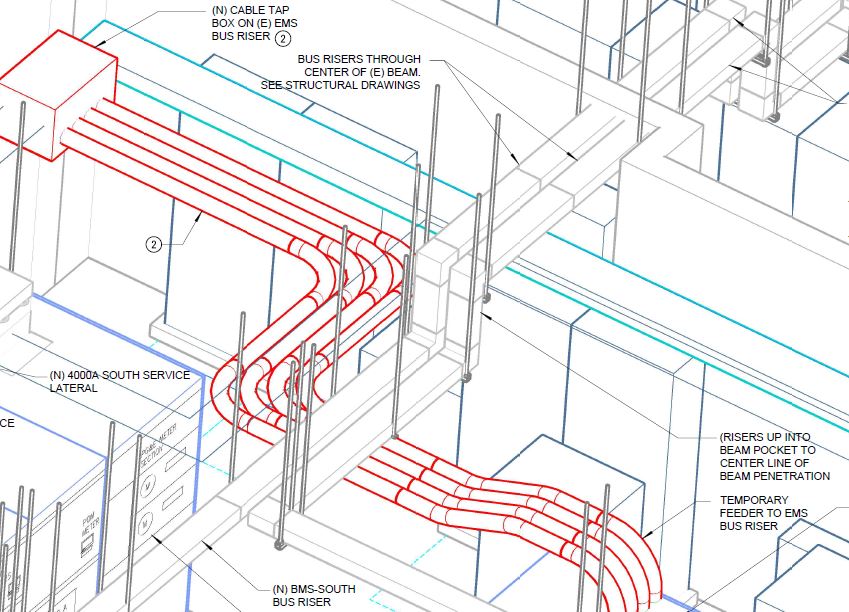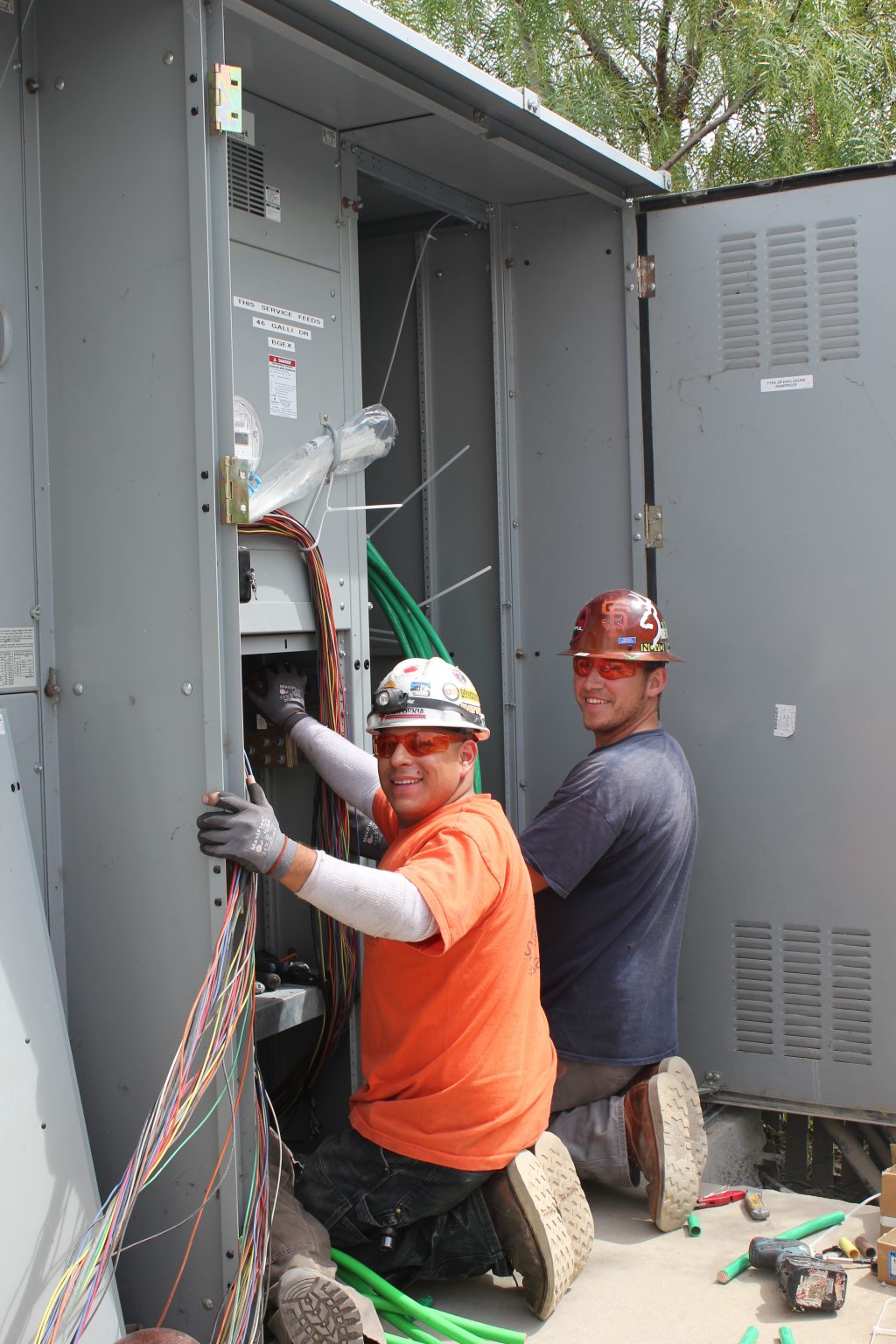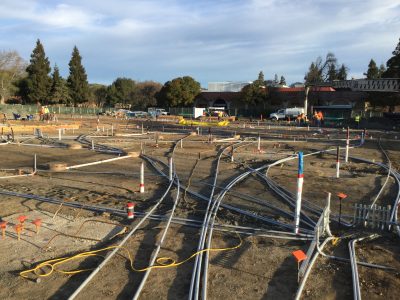 New Construction
W. Bradley Electric, Inc. has earned a reputation throughout the San Francisco Bay Area and beyond for keeping pre-construction services and construction costs low and the quality of our deliverables/implementation high.
For over 45 years, WBE has been the electrical contractor of choice for many prominent commercial construction projects throughout the San Francisco Bay Area and California. Our team of expert commercial estimators, project managers and electricians specialize in designing and installing electrical systems for new construction projects.
Above and below grade you can count on us to design and implement all of the critical infrastructure for your building(s) or campus.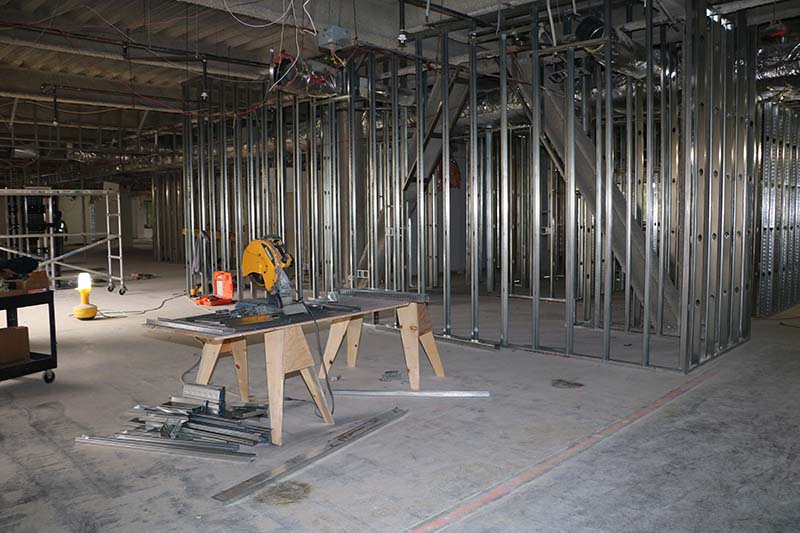 Tenant Improvement
Whether you intend to build out a small office, an entire floor, a complete low rise campus, or a high-rise office tower, you need an electrical contractor that excels at every level of tenant improvement. The defining factor of any successful tenant improvement project is the artful coordination amongst all sub trades and the general contractor. Ensuring that the logistical planning among all trades is inclusive of the end users' wants and desires requires a flexible, problem-solving approach, which the WBE project team is prepared to deliver. When an issue arises, WBE doesn't point the finger— we point to solutions.
With WBE, you'll experience what a truly collaborative team approach is all about. It's our goal to minimize costly changes by providing comprehensive and complete design solutions to project issues, existing conditions, and client changes.
Service
WBE is dedicated to servicing our clients before, during, and most importantly after a project is complete. Many contractors are inherently only interested in the large notable projects.
WBE commits our company and its people to building a long-term business partner relationships with our customers by servicing them long after a notable project is complete. This commitment exists, because we have never forgotten our roots and the work that got our company off the ground 45 years ago. To us no commercial job is too small, so try us and we'll make a believer out of you.
24/7 Emergency Response
Let WBE's 24/7 on-call emergency response service provide you with peace of mind. Our top-notch team will address electrical problems promptly and professionally. For every project we embark on, we provide contact information for all WBE personnel on the project and an escalation chart, so there is never any confusion about whom to contact in an emergency.
WBE team members reside throughout the entire Bay Area and beyond. To ensure the quickest response time, they are all supplied with company vehicles and dispatched directly from their homes. Response times are only limited by the distance of the closest electrician or technician to the job site.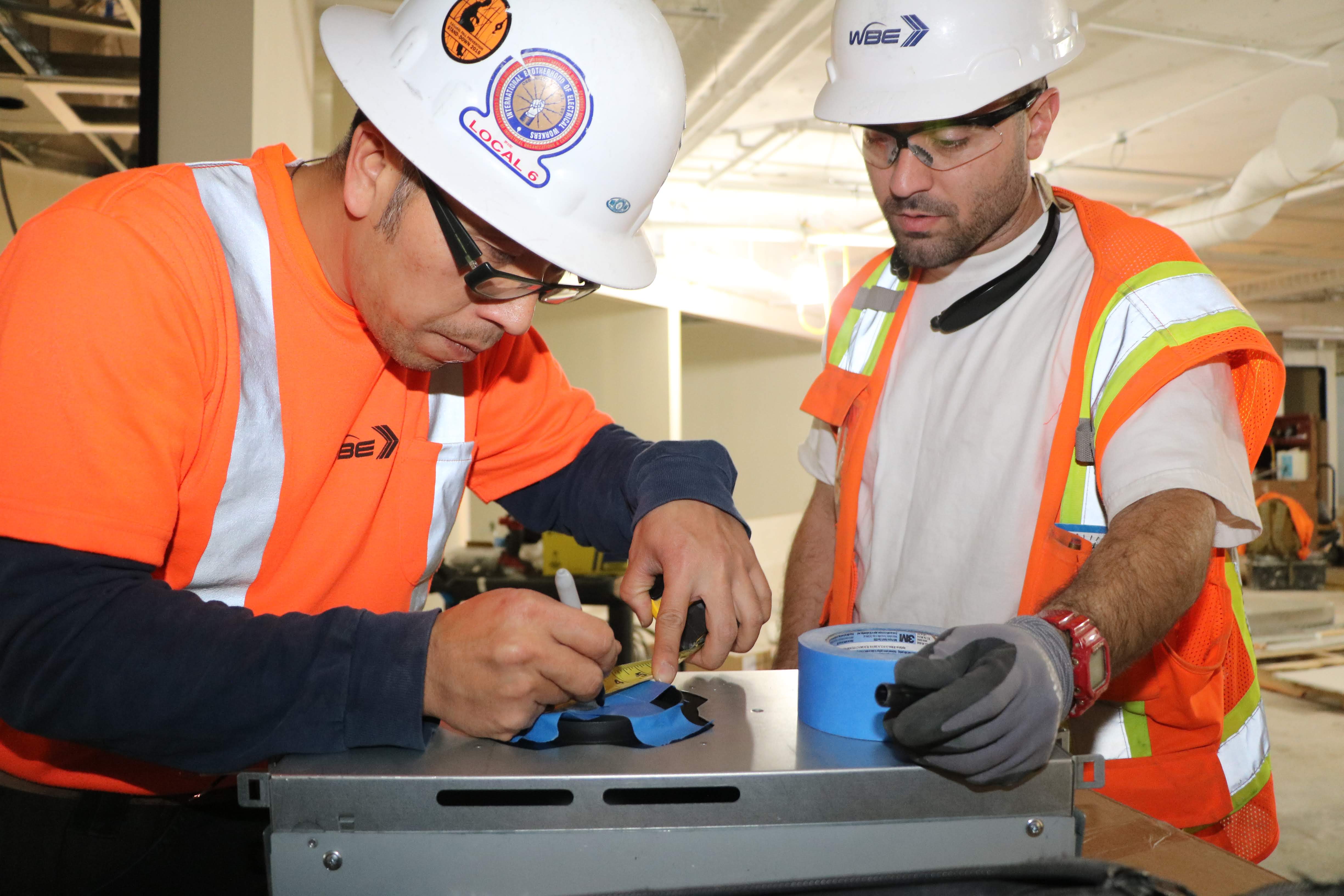 When asked, what do you like most about WBE?
Quality of final product, Quality of the field personnel attire / image, Ability to do electrical, communications, AV & security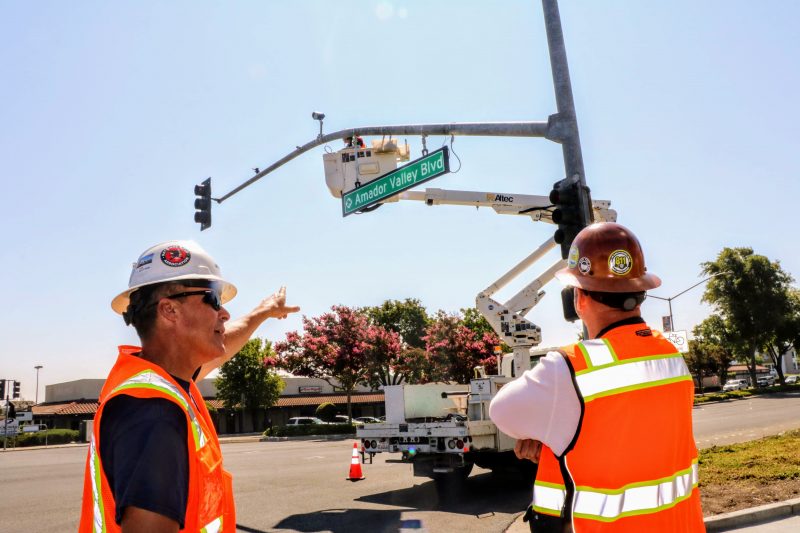 Specialty Services
Unlike many other electrical contractors, WBE offers specialized services in the form of IT Services and Traffic Signals/Street Lighting.
IT Services traditionally provides all of the services other IT companies do, however they give WBE an advantage over other contractors.
With the growth of a wireless world and everything from lights to audio visual systems requiring an IP address to manage control. IT Services has become instrumental in providing the in-house technical support necessary for setting up, programming, and testing these systems. Eliminating the need for subcontractors.
Traffic Signals/Street Lighting provides the traditional work associated with municipalities and government agencies throughout California.  However they give WBE a distinct advantage enabling our company to serve our general contracting community by providing these services directly when a city requires a general contractor or developer to upgrade existing infrastructure.