WBE now offers full-time employees assistance paying back student education loans!
Check out this video to see what makes WBE one of the Best Places to Work!
Electrical Engineer

Oversees Designers and CAD staff assigned to your work or team. Reviews, comments and processes equipment and system submittals. Performs coordinations between architectural, structural, mechanical, plumbing and alllow voltage trades. Prepares power system single line diagrams to include feeder and over current protection sizing. Visit job sites of remodel projects to field survey existing electrical conditions. Utilize engineering analysis programs and professional judgment to analyze loads, lighting levels, and short circuit currents under the supervision of a senior engineer. Skills: Fluency in Engineering analytic programs for short circuit, over current coordination, and arc flash mitigation programs, e.g. SKM, E-tap, etc. Working knowledge of NEC and FPA codes and energy efficiency requirements. Proficient in Revit and AutoCAD 2D formats, ability to work under time pressure and adapt to changing requirements. Qualifications: Bachelor's degree in engineering, architectural engineering, or construction sciences. Possesses a LEED-AP accreditation from the US Green Building Council or secures one during their time of employment, no less than 2 years from the date of hire. PE License preferred. Can be a combination of education, training and relevant experience. 
Electrical Estimator

Great estimators are hard to find – so when we hire one, we appreciate them! For this role, we seek and experienced, innovative, and passionate estimator who like to work hard to complete complex projects. The Electrical Estimator is responsible for preparing and completing bid/submittal documents and cost estimates for electrical construction projects of $50,000 to $20 Million range. Responsibilities: Prepare estimates from quantity take-off on project and complete estimate to computer printout. Review proposal specifications, drawings, and attend pre-bid meetings to determine scope of work and required contents of estimate. Develop labor productivity and installation unit costs where applicable based on projected site conditions and historical data. Requirements: Minimum 5 years' electrical estimating and relevant experience in closing construction estimates. Advanced experience with Estimating software (Accubid Pro 11-14). Experience in Commercial Tenant Improvement & Ground Up projects. Proficient in using a computer and Microsoft Office. Preferred experience in Lump Sum, GMP, EMP bid documents & contracts, Design Build & Design Assist.
Security Project Manager

Provide overall management direction for existing projects and develop new business opportunities. This role reports to the security division manager. Responsibilities: Plan, manage, and monitor projects and profitability. Bid project take-offs, interpretation of plans and specifications. Initiate and maintain liaison with client and contracts to facilitate field activities. Monitor construction through administrative direction to ensure project built on schedule and within budget. Develop strategies to identify leads for future projects and manage pipeline. Develop new business opportunities with existing and potential clients through frequent personal contact. Requirements: 5-7 plus years of experience and knowledge of construction, design, and management required. Security product experience with Software House, Genetec, Avigilon, S2, and Exacq. Extensive knowledge of security systems, access control and construction industry. Bachelor's degree or equivalent education preferred.
Temporary Admin Position

We seek self-directed individuals who flourish while working under tight deadlines and who aren't afraid to dive into new technical areas. Responsibilities: Print, coordinate, and deliver documentation. Sending out transmittals, certified mail, FedEx. Making hotel reservations for out of town jobs, creating labels for jobs, organize paperwork, data entry. Qualifications: Strong verbal, written and presentation communication skills. Strong skills in building collaborative relationships. Extremely organized, detail oriented, and professional. Self-starter with the ability to manage, prioritize, execute, and track multiple projects and issues.
Why Work at WBE
At W. Bradley Electric, Inc., you'll experience a healthy, positive, productive, flexible and fun place to work. You'll be provided the education, support, mentoring, and encouragement along with the opportunity to make a difference both at work and in the community. On your first day you will soon see what WBE has to offer in the areas of personal and professional growth opportunities and career advancement.It is our mission for every employee to be successful and to thrive both at work and at home.
The tenure of WBE employees is 7.4 years which is twice the national average. By taking into account an employee's well-being we have built a healthy, vibrant, and rewarding work environment that continues to grow and encourages employees grow with us. With four offices and six divisions, WBE has interesting opportunities for individuals throughout San Francisco Bay Area.
Benefits
The lively-hood and well-being of our employees and their families rank at the top of the employee satisfaction scale at WBE, so much so that these fundamentals are the foundation of our company and its culture ever since WBE, Inc. was formed in 1977. WBE Inc. strives to provide a full benefits package for our co-workers and their families, which are listed on this page.
Benefits
Student Loan Repayment Assistance
Matching 401k Retirement Plan
Commuter Benefits
Dental Insurance
Life Insurance
Long Term Disability Insurance
Medical Insurance
Vision Insurance
Employee Assistance Program
Flexible Spending Accounts
Paid Holidays
Sick Time
Tuition Reimbursement
Vacation Time
Wellness Program
Non-Typical Perks
Newly renovated gym with Person Trainer twice a week
Pets at work (In select locations)
Weekly in house yoga
Monthly birthday luncheons
Tournaments: ping pong, horse shoes, kickball, etc.
Administrative Assistants Day
Team Building Events
Mentoring Program
Financial counseling
Clubs & Activities
Three Floating Holidays
Company vehicles/vehicle allowance (project manager and above)
Bring your child to work <5 years old
Paid 30 hours of job related training every year
Annual family holiday brunch with a visit from Santa
Annual company picnics
Annual Poker Night
Semi Annual Holiday Lucheon
Semi Annual Winter Formal
At WBE, we celebrate small and we celebrate large. We are always trying to find creative ways to keep the work environment interesting and entertaining so when large jobs are booked we ring bells and bang the gong!
13 Time "Best Places to Work" Award Winner
Want to know what makes WBE one of the best places to work? According to Leslie Murphy, CEO "It's the people. They are our greatest asset and mean so much to the company both professionally and personally. The relationships and camaraderie they share amongst themselves and with the company's executive team keeps the environment light and fun. It is one of the things I look forward to each and every day. I feel fortunate to be surrounded by some of the most genuine, liked minded, professional, and fun people in our industry."
We like to describe our company culture as family oriented, creative, playful, friendly, supportive, encouraging, kind, giving, and welcoming. Every year that we win this award is an honor.
Health and Wellness
WBE is an eighth time winner of the North Bay Business Journal's "Healthiest Companies in the North Bay." Our Wellness Committee does a great job of encouraging healthy choices. There is always fresh fruit and healthy snack choices provided daily as well as sponsored activities such as Tough Mudder, Color Runs, Spartan Race, and Battle Frog for everyone to participate in. We have softball and basketball teams for employees to join and we also have a newly renovated gym with a personal trainer two days a week that all employees can take advantage of!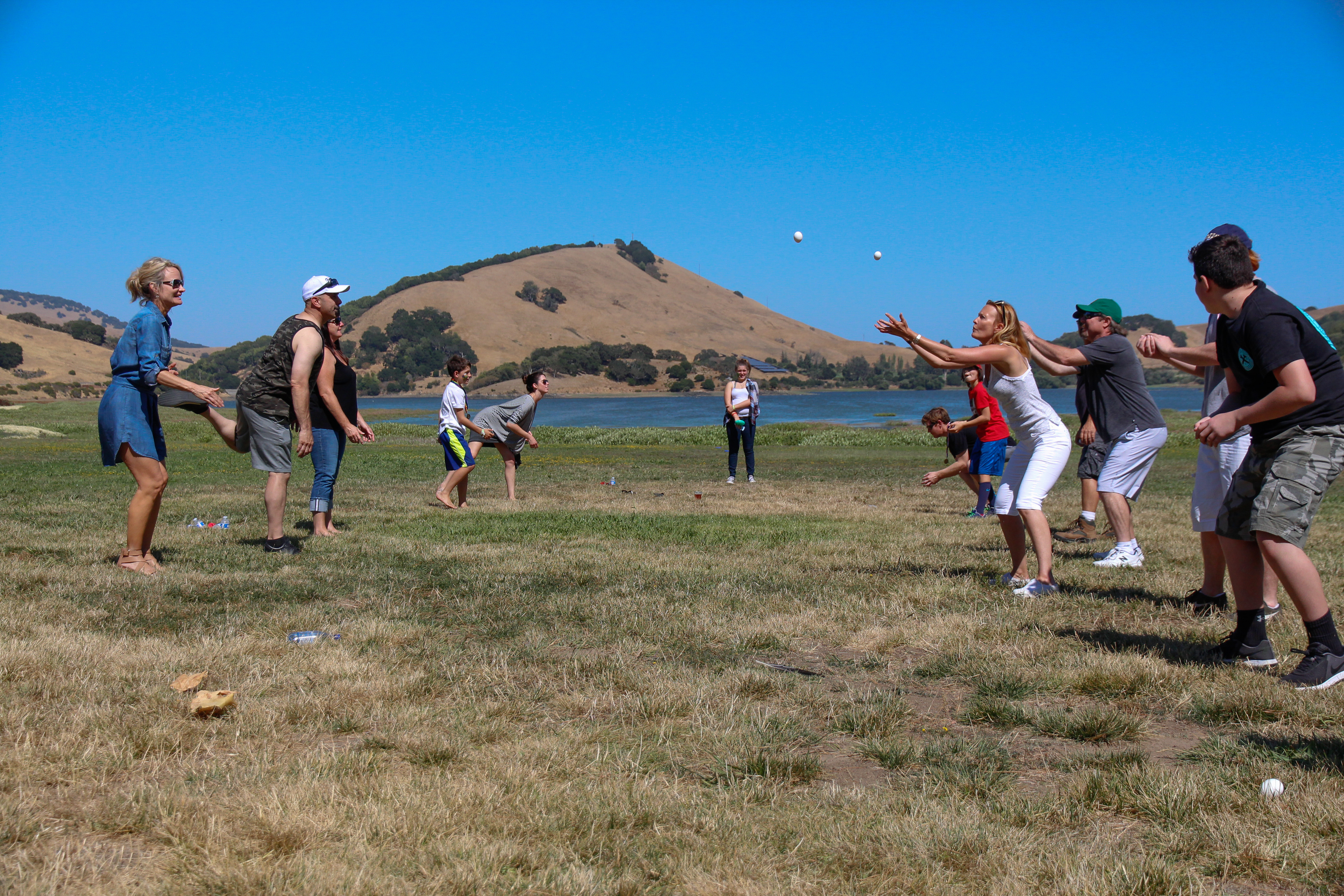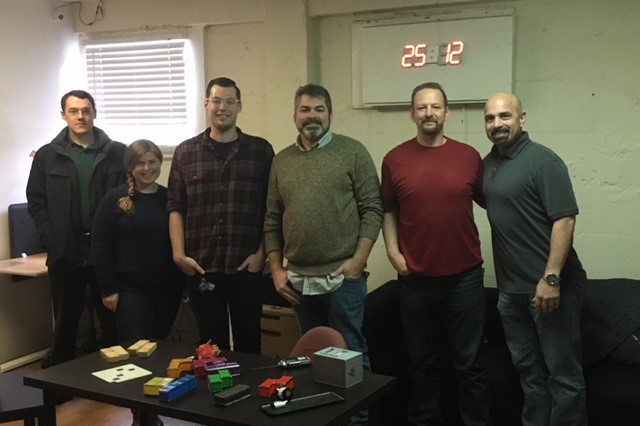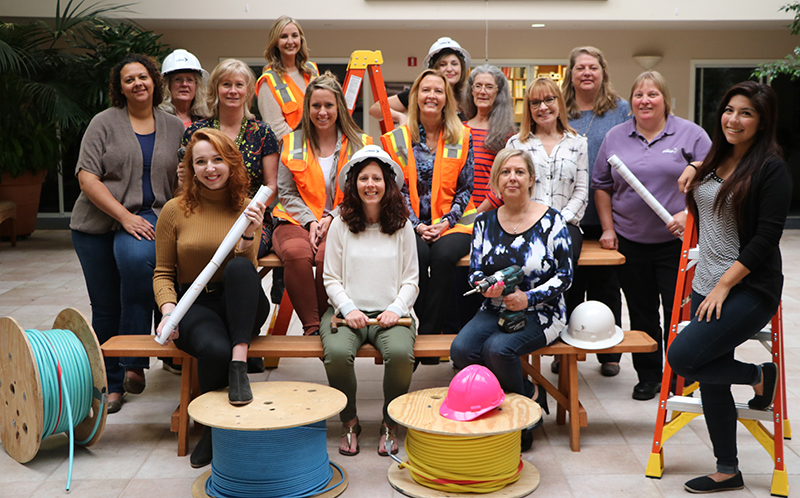 Core Values
1. Customers are Family
We hug our customers and aim to keep them for life. We respect them and never forget it is their choice to be with us. We use technology & priorities to respond at lightning speed to our client's needs. Our job is to solve our clients' problems and blow away their expectations.
2. Excellence
We are committed to a flawless execution and won't take short cuts on quality or safety. We train until we are experts and leaders in the industry, and then we train some more. We are flexible and learn from our mistakes. We thrive on creativity and encourage quiet time to use the left side of our brains. We value honesty and integrity.
3. Teamwork
We treat each other with respect and communicate honestly & openly. We collaborate while maintaining individual accountability. We encourage ideas to improve the company & processes.
4. Employee Life
We are family with a strong bond of loyalty and with a common goal of serving our clients. We embrace the whole person and their families. We emphasize a healthy life and work balance.
5. Community
We share a mission to make an impact on our local and regional societies. We strive to mentor, give back, donate, coach and serve others so that this world is a better place because of our existence.
6. Play
We believe we should have fun and play each day. We embrace humor and encourage each other to try new things. We celebrate small and we celebrate large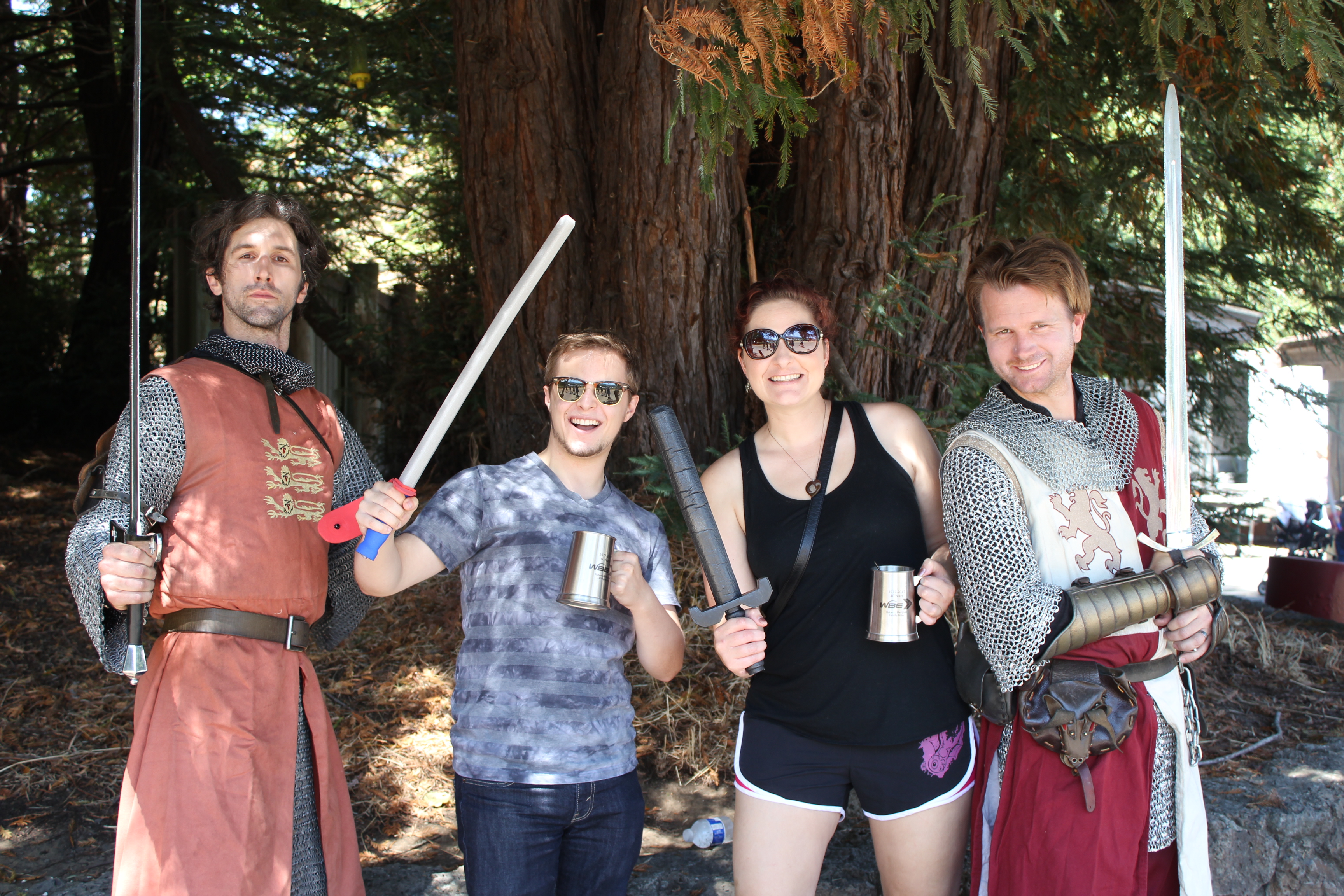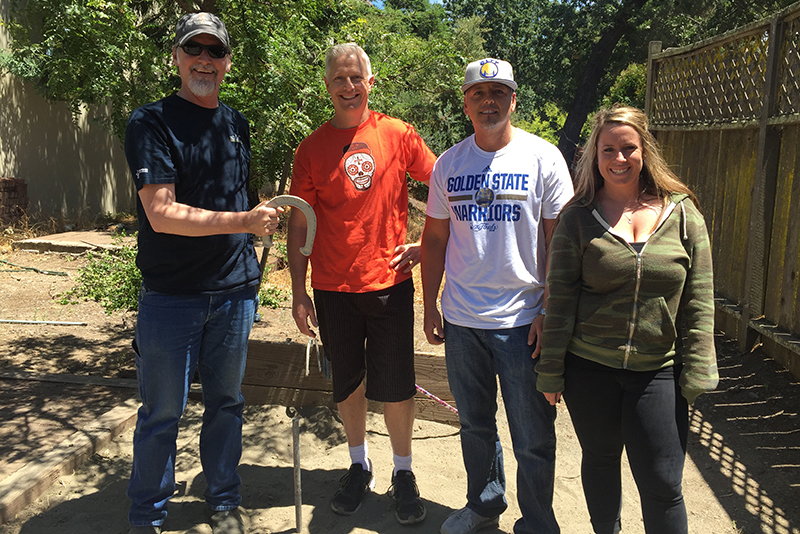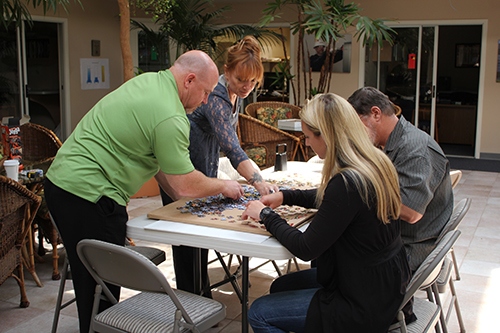 Training and Career Development
Professional advancement and personal growth is the cornerstone of WBE's foundation. All employees have the opportunity to advance within our company. Whether it is through promotion, or a lateral move as a result from cross training. You will control your future at WBE. Our company offers many tools to assist you. All you need to do is provide the ambition and the talent and we will help with the rest, such as
Paid 30 hours of job related training every year

Tuition reimbursement

Cross training

Online courses

Paid internships

Hundreds of years of industry experience & expertise

Diversity within our industry

Technical and non-technical skill sets

Mentoring program

One on one meetings with supervisor

Manufacturer seminars and presentations
Because WBE has six divisions within one company, Electrical Construction, Telecommunications, Security Control, Audio/Visual, and Network Systems this in turn creates endless possibilities for you to discover your true potential.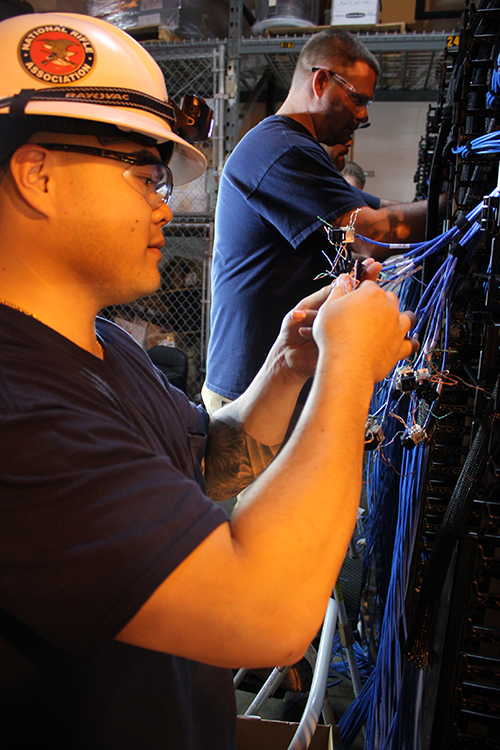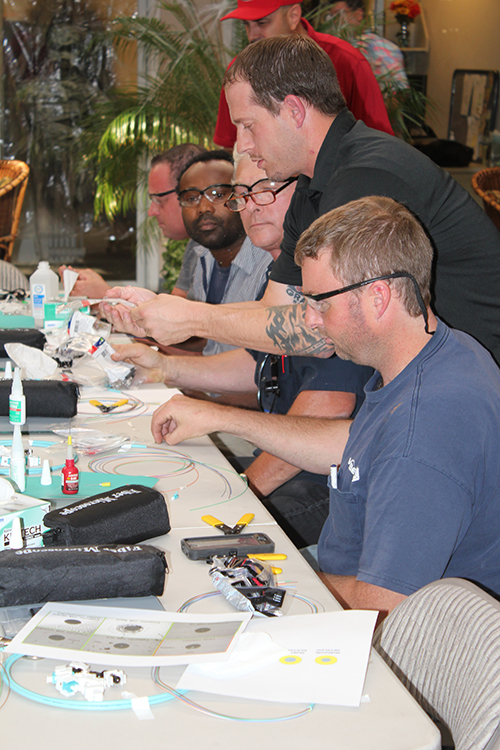 Internships
WBE provides paid internships to High School and College age students to help them kick start their future and by providing guidance and experience in a corporate work place.
Our internship program seeks to teach and train aspiring students. We believe that students should be exposed to all aspects of a business so that they can begin a career path with a broad knowledge of the entire field and process. When you start you can expect to be assigned important and practical tasks, as well as work side by side with tenured staff to ensure your time is well spent and both productive, collaborative, and educational.
Because WBE has six divisions within one company, Electrical Construction, Telecommunications, Security Control, Audio/Visual, IT Services and Traffic Signals this diversity will assist you in answering some of the most important questions in your life. What future job will be the best fit for me and give me the greatest fulfillment in my career?
For more information, please contact W. Bradley Electric, Inc. 90 Hill Road, Novato CA 94945, Attention: Laura Masset, Human Resources Director or lmasset@wbeinc.com