An End-to-End Workflow
The Design-Build approach integrates all parties in a united, end-to-end workflow in order to achieve high-quality final products. Ultimately, this lets construction teams leverage expertise upfront and validate every step in the project lifecycle from start to finish. 
At WBE, we make the most of Design-Build to empower professionals to share expertise, collaborate at a high level, use technologies like BIM, develop innovative designs and fine-tune assets at any stage in the lifecycle. Our wealth of in-house services – including AV, Security, Electrical, 5G and more – lets us integrate a full-scale Design-Build approach.  
Let's bring the entire team to the table with the right methods and technologies for an effective working environment. Our experts have 45+ of experience in utilizing Design-to-Build and integrating complex areas including safety, modeling, constructability, cost savings, scheduling and more.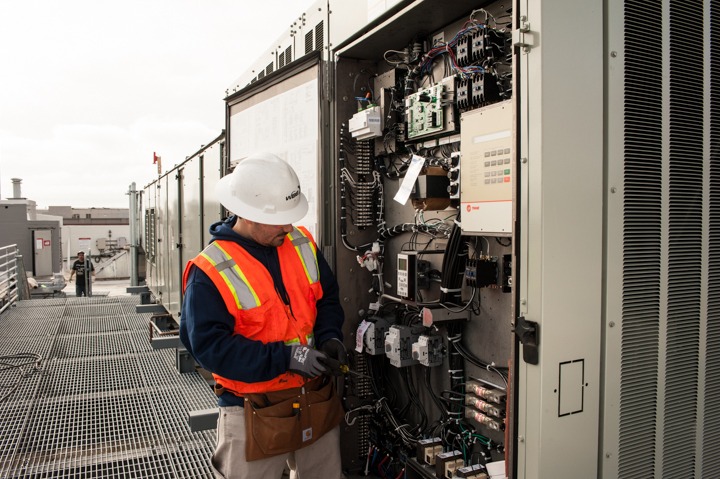 Industry Leading

BIM Software

2D and 3D Based Modeling, Design and Coordination

4D Scheduling

5D Costing
6D Facilities Management Integration

Virtual and Augmented Reality

Implementation of Lean Construction Principles

Modular Construction of Electrical Components
Let WBE Be Your One Source Solution