A Biotech Construction Provider You Can Count On
Biotechnology is on the front lines of cutting-edge breakthroughs in disease control, bioengineering, medical treatments, R&D and more. Today, it's also a booming industry with the power to pioneer life-changing therapeutics that the world has never seen before.
In this innovative spirit, the global biotech industry is experiencing massive growth, with a market value expected to reach $727 billion by 2025. In the Bay Area alone, we've witnessed industry leaders such as Genentech make plans to double their headquarter size in order to produce new biotech solutions. 
During this growth period, biotech companies everywhere are facing unique challenges in expanding their laboratory and manufacturing facilities to bolster their scope of work. To support your specific expansion plans, lean on an electrical contractor with extensive experience in the biotech area.  
At WBE, our experts have 45+ years of experience in crafting full-scale power solutions according to the intensive safety, materials, user and security requirements of the biotech industry. Ultimately, we've designed and implemented robust solutions that meet ambitious goals and timelines for biotech giants such as BioMarin,  Agenus, 10x Genomics, Merck, and more.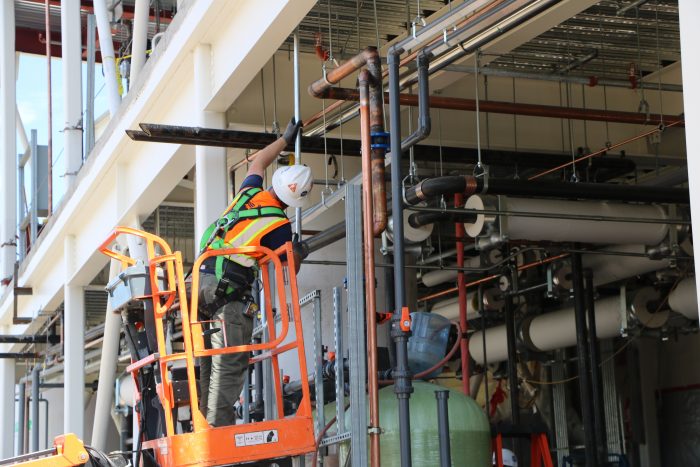 Project Managers and Field staff that have worked on the BioMarin projects have all been excellent and always look for ways to solve any issues as soon as possible and effectively.
Jason Warner
Our WBE experts have deep industry experience with biotech projects related to clinical research labs, drug and vaccine manufacturing, pharmaceutical R&D and laboratory facilities. We also handle complex design specifications for lab equipment and installation, including:
Controlled space


cGMP


Process systems


Validated facilities


Clean rooms



GMP warehouse facilities

Tissue culture

Cell culture

Gene therapy

Ultrafiltration
UV
Centrifuge

Negative air

Pilot plants

Vivariums
No matter your facilities' requirements, we always follow industry standards for manufacturing, distribution, engineering and clinical practices (GMP, GDP, GEP and GCP), so that you can produce high-quality therapeutics rapidly and cost-effectively.
Our Expert Biotech Services
Electrical Construction for Biotech
We have a strong track record in meeting the complex electrical needs of the biotech industry, which often involves sensitive materials and highly-regulated facilities.
Our specially trained teams implement electrical distribution, install equipment and perform upgrades, maintenance and emergency repairs according to the stringent requirements of your laboratory facilities, as well as the safety guidelines for the room's environmental conditions.
In this way, your company can reduce downtime and boost equipment lifespan as you produce cutting-edge therapeutics.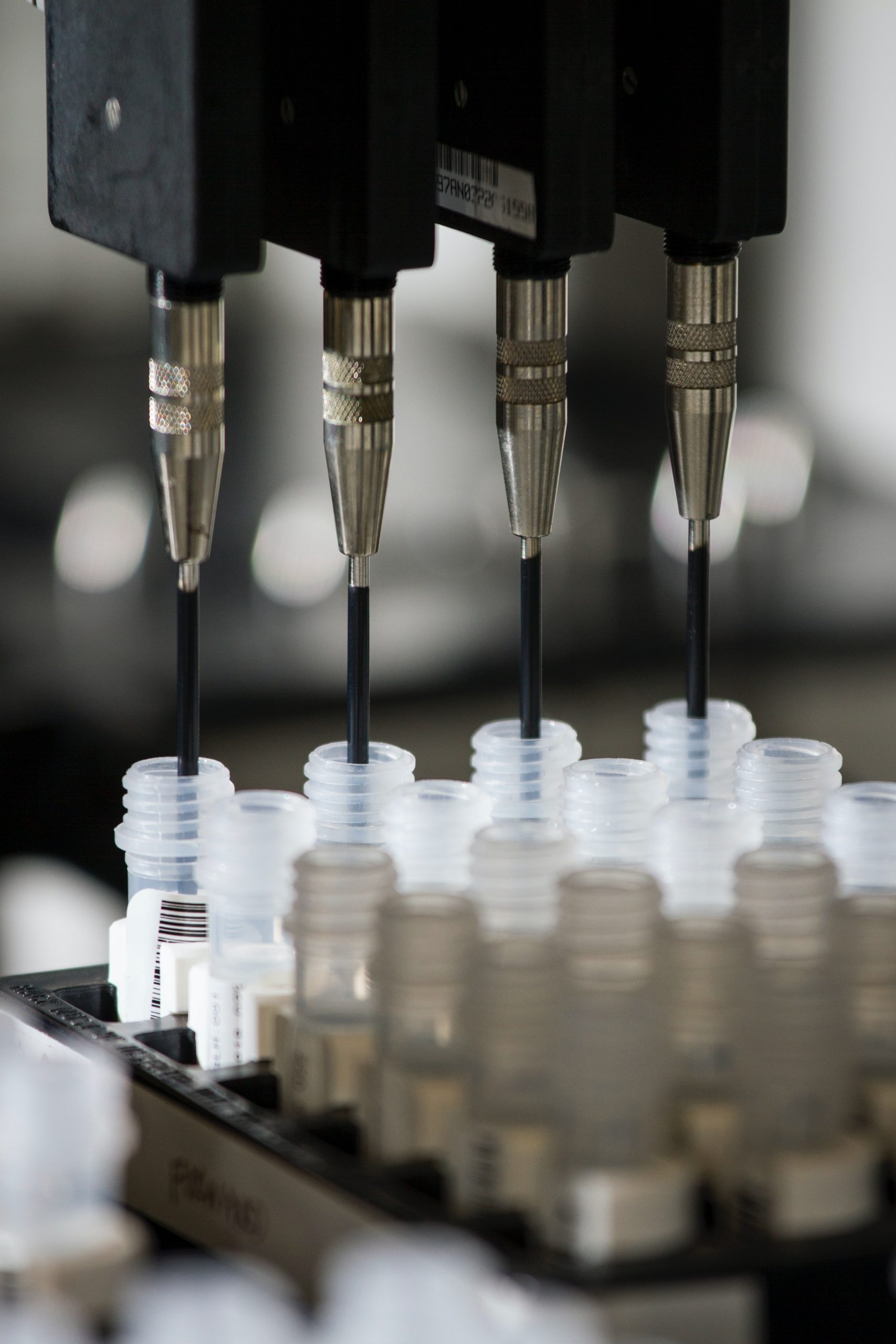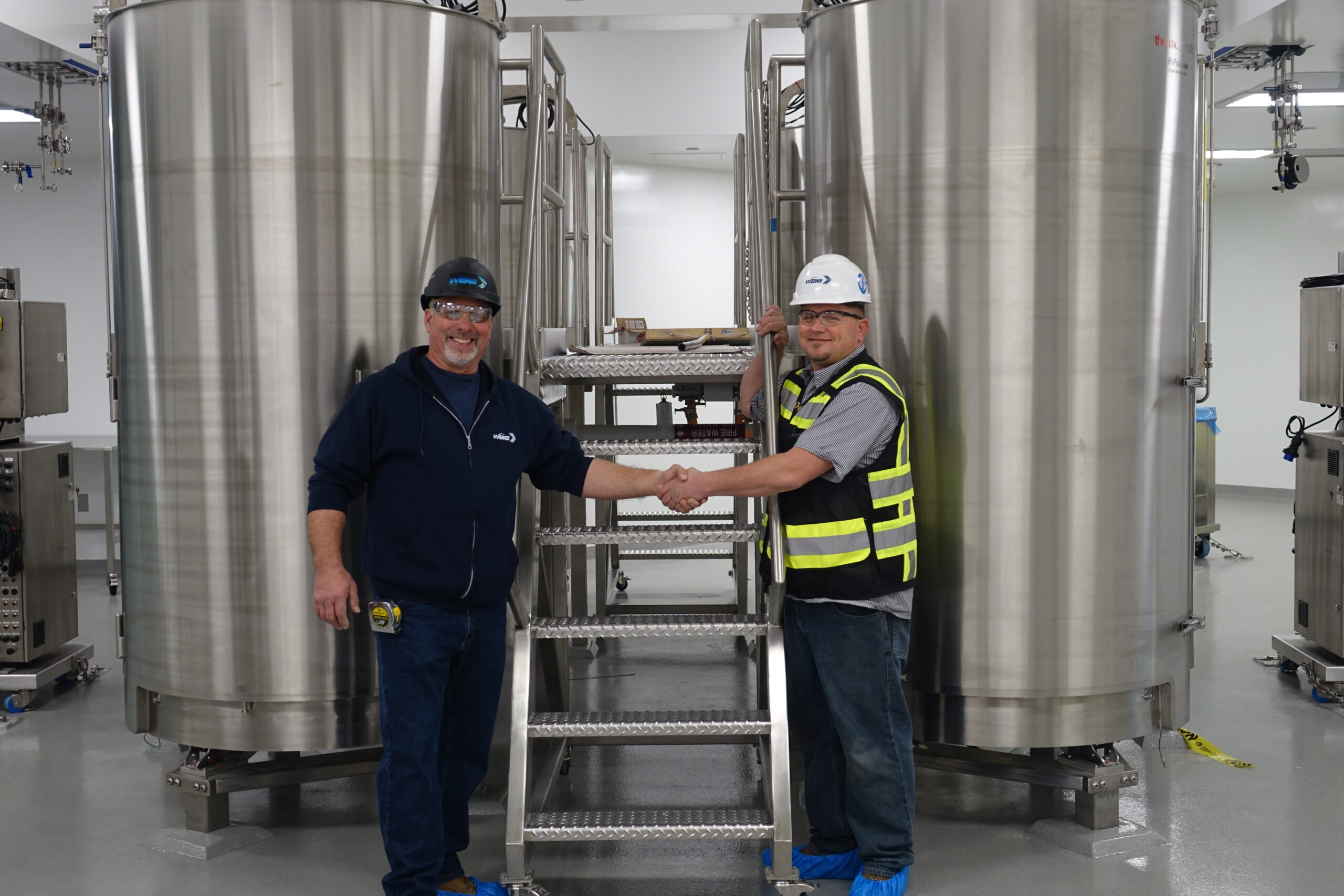 Instrumentation & Controls Installation For Biotech
The highly intricate and specialized production process of the Biotech industry calls for robust Instrumentation & Controls. The best I&C systems not only support daily operations, but also boost efficiency, safety and connectivity in the long term.
At WBE, we design custom I&C systems that integrate processes across Biotech personnel, machines, data monitoring sensors and support services.
Depending on your specific equipment and ongoing operations requirements, our Process Controls group can design, construct, install and maintain I&C systems for your Biotech firm. We even offer manufacturing capabilities to handle custom-built panels, tubing and other installations.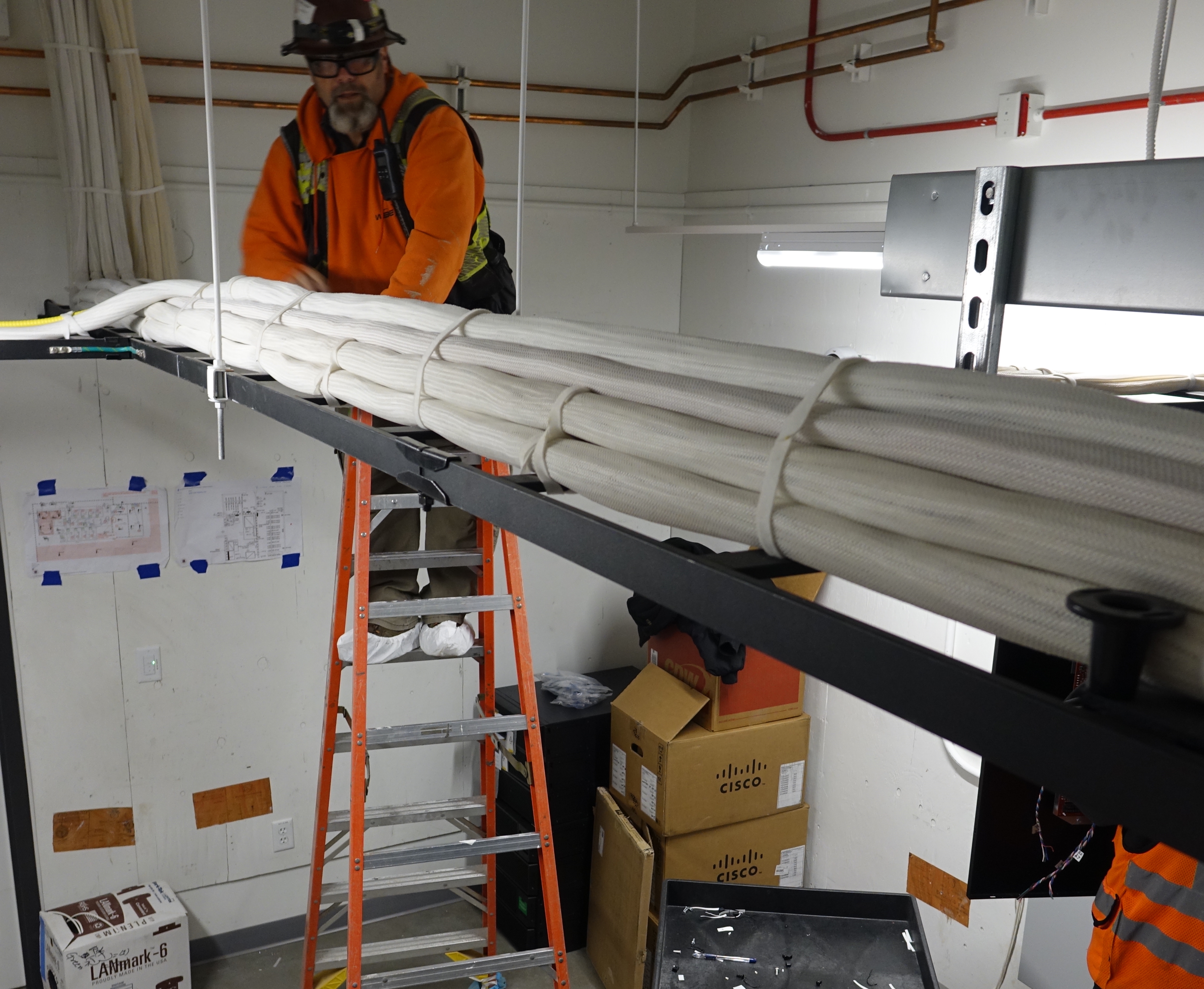 Network & Telecom Installation for Biotech
Our full-scale telecom services empower biotech companies through scalable and personalized networks, communications, clouds and data center solutions. Together we architect Primary Network Architecture and back-ups that are robust and secure so that you experience limited downtime.
In addition, we design unified communications and cloud application management solutions so that you can boost collaboration real-time among researchers, while also safeguarding proprietary information with airtight security.
Security Installation for Biotech
Security is a paramount concern for laboratory facilities that may be handling sensitive materials or manufacturing cutting-edge solutions vulnerable to theft.
At WBE, we architect security services, including access controls, smart card readers, surveillance, Fire/Life-Safety (FLS) systems, and hacking alerts so that your team can react in real-time to any threats.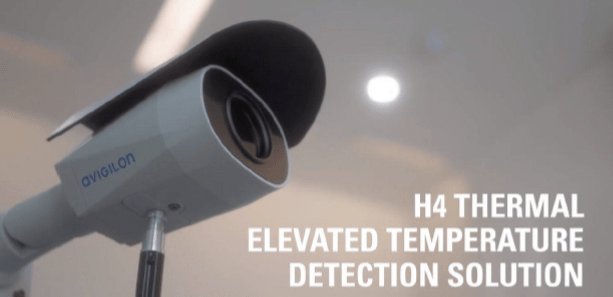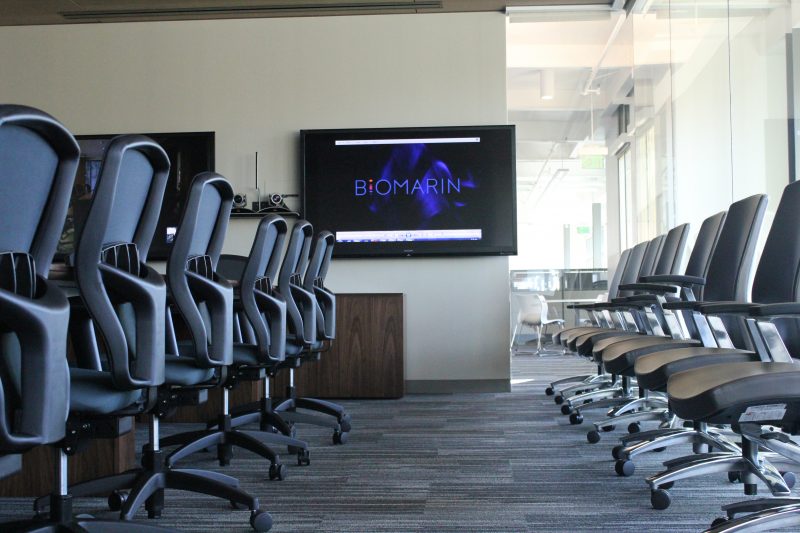 Audio Visual Installation for Biotech
Our experts craft tailored and end-to-end secure audio visual systems to enhance research collaboration at your labs and offices, including app/video conference technology, sound masking and more.
Featured Biotech Projects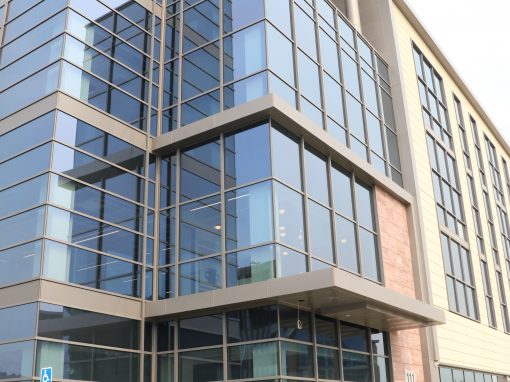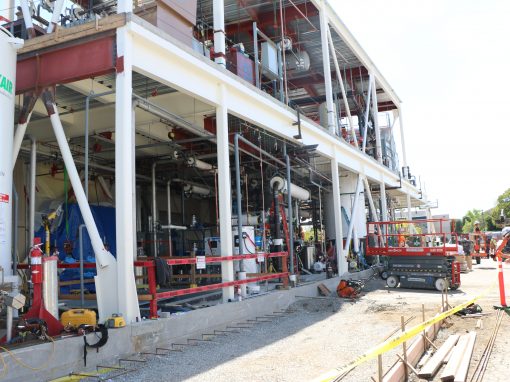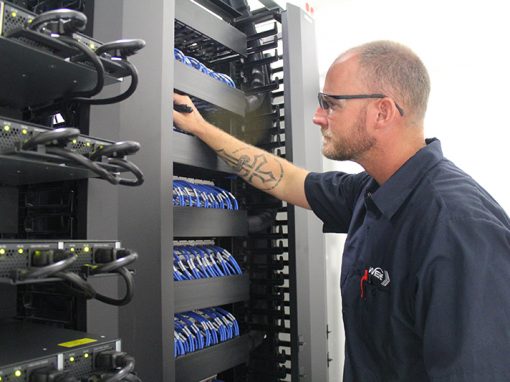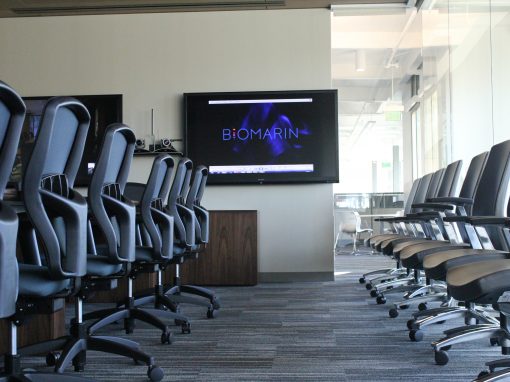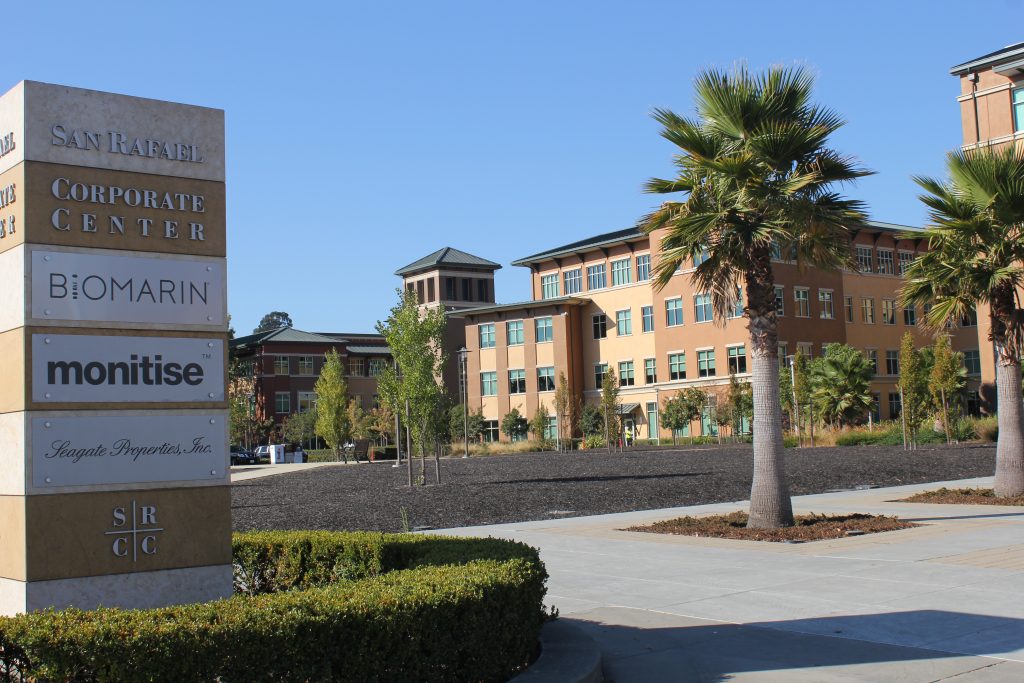 Let WBE Be Your One Source Solution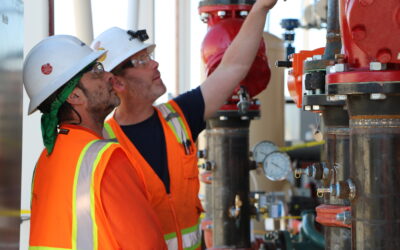 You fell. Cut your knee, hit your head. Ouch! Stick a Band-Aid on and you'll be fine!" A familiar scenario, and for...
read more