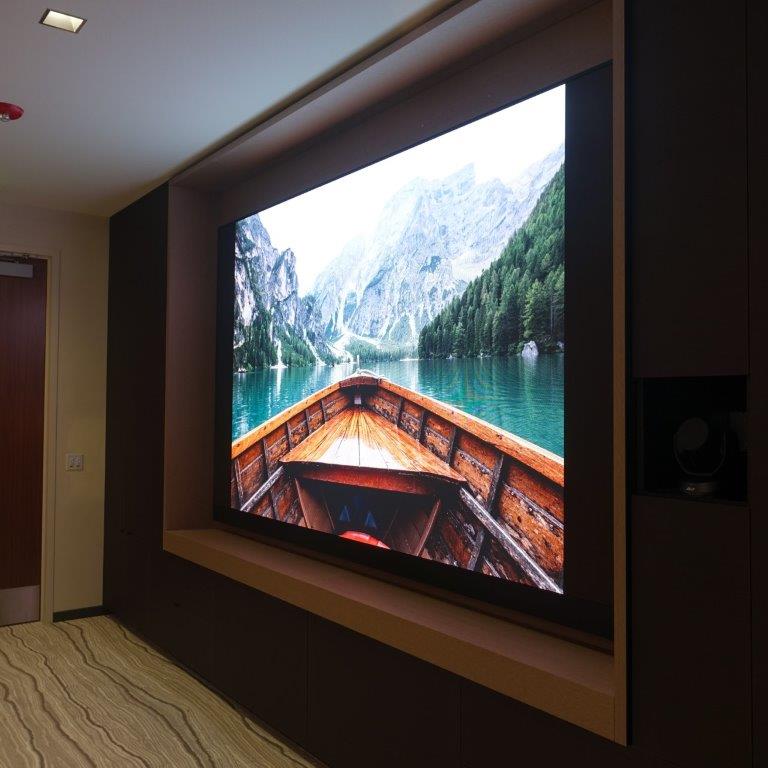 Laborer's District Council

Division:



WBE Audio Visual
---
Location:
Pleasanton, CA
---
Description
The Laborer's District Council in Pleasanton recently came to WBE with a unique ask: impress a WOW factor upon visiting state officials and companies for their flagship boardroom space. WBE's Audio Visual team delivered just that with a large format LED Video Wall, measuring an incredible 137″ diagonal at a full 1080p. The head end equipment has 16 available inputs to choose from and matrix across the wall, with a fully integrated video conferencing system.
Due to the LED device's sheer size, the challenge for WBE AV was a lack of ventilation for heat to escape the wall. But WBE's engineering/field team worked closely with DPR and their contractors to remedy with a custom built millwork shroud that surrounded the video wall, providing necessary storage, and the required ventilation.