Browse WBE's extensive library of EV resources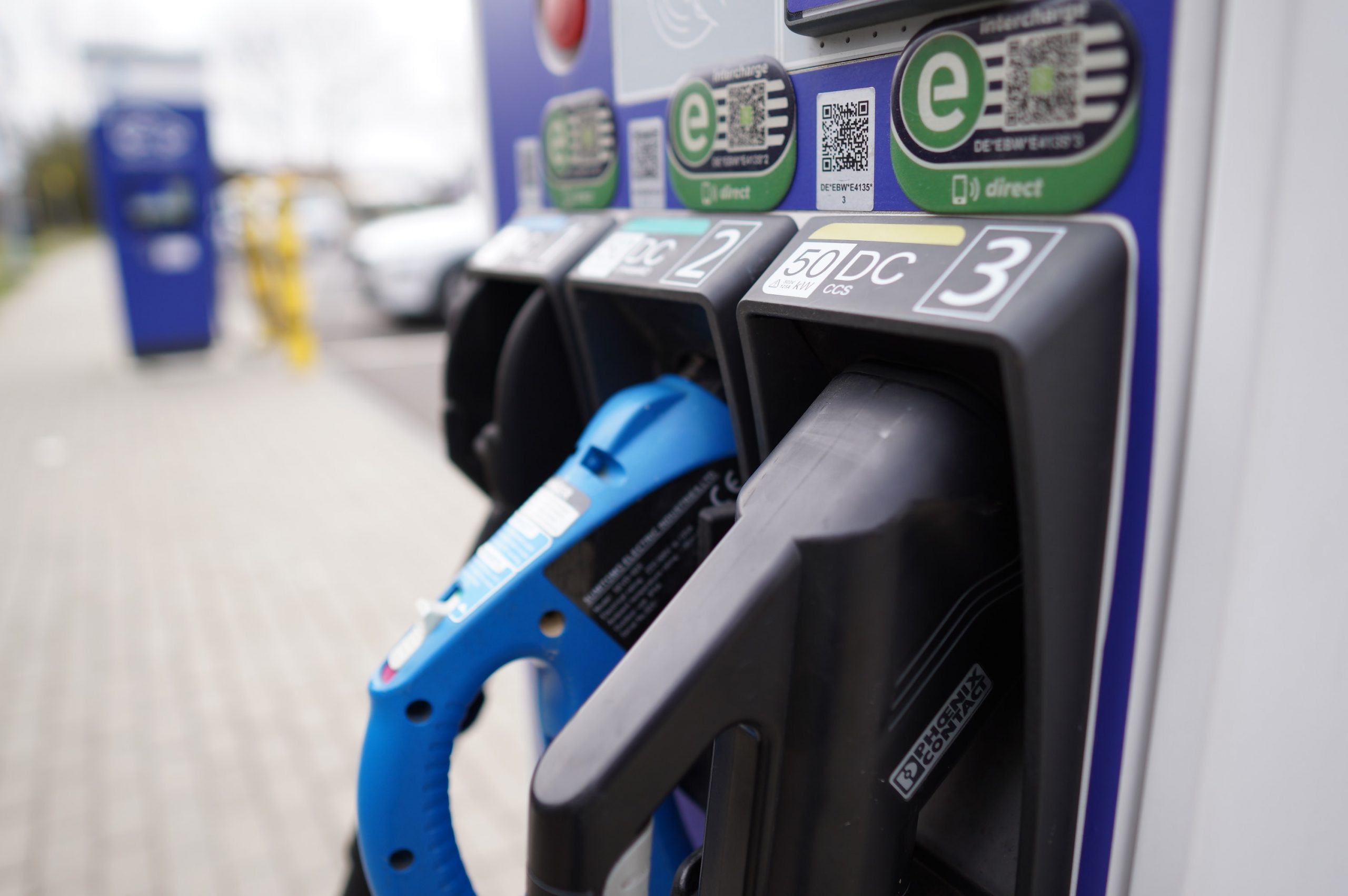 What are the benefits of Electric Vehicles? How do they work? Is it worth the investment? Here, we answer some of your most frequently asked electric vehicle questions.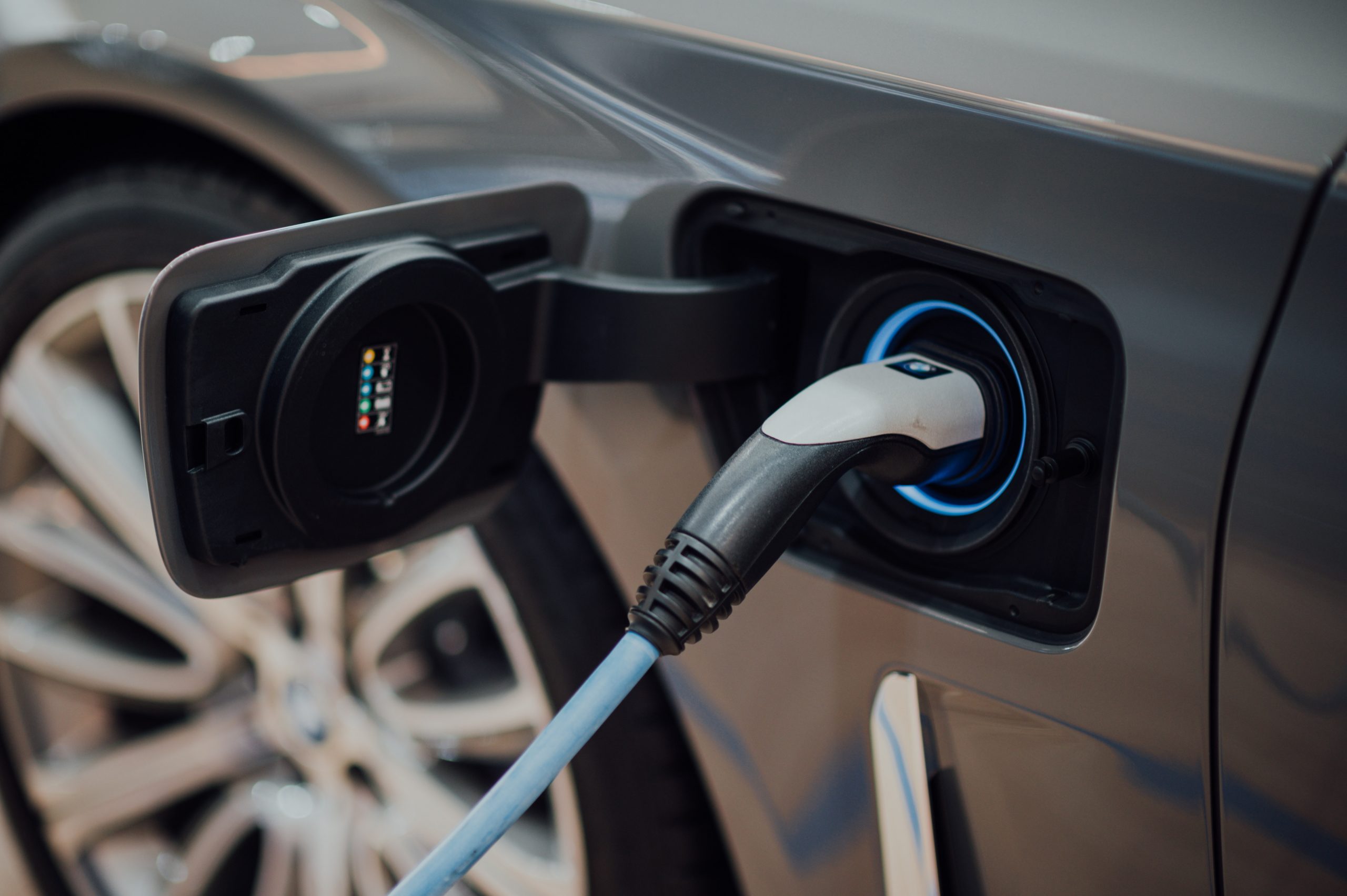 Will you get a tax credit for purchasing an EV? Well, it depends on a number of factors. In this article, we explain what these are and exactly what you need to obtain a credit.
Tesla vs. EVgo vs. Chargepoint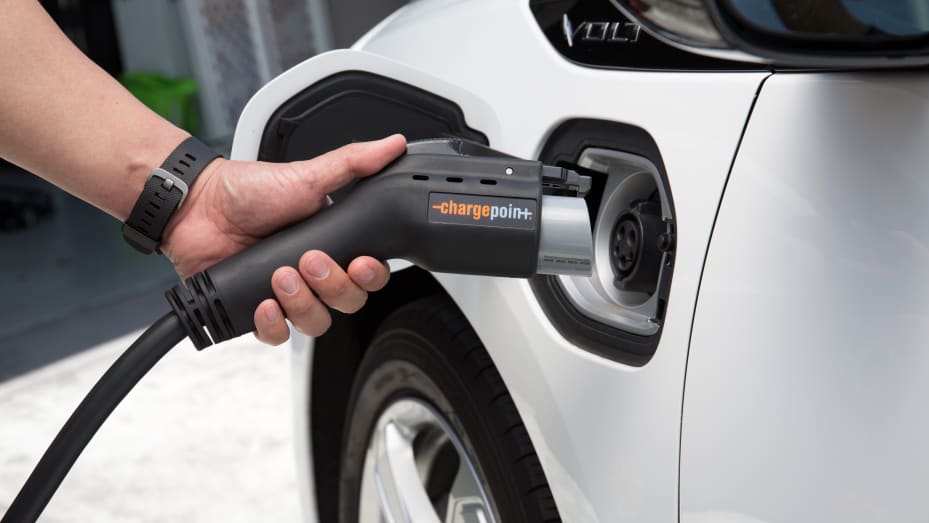 If you're an EV owner you're probably familiar with the different brands of charging stations – Tesla, EVgo, and Chargepoint are among the most popular. But what's really the difference between them?
The Benefits of EV Charging
EV charging plays a key role in supporting green transportation. EV charging is advantageous for businesses and communities everywhere because it can:
Power sustainability initiatives.

Attract new customers or users, as well gain loyalty.

Reduce operating costs in the long term.

Support new revenue opportunities in the future.

Boost your brand reputation and/or build community rapport.

Stay ahead of future trends as a competitive advantage.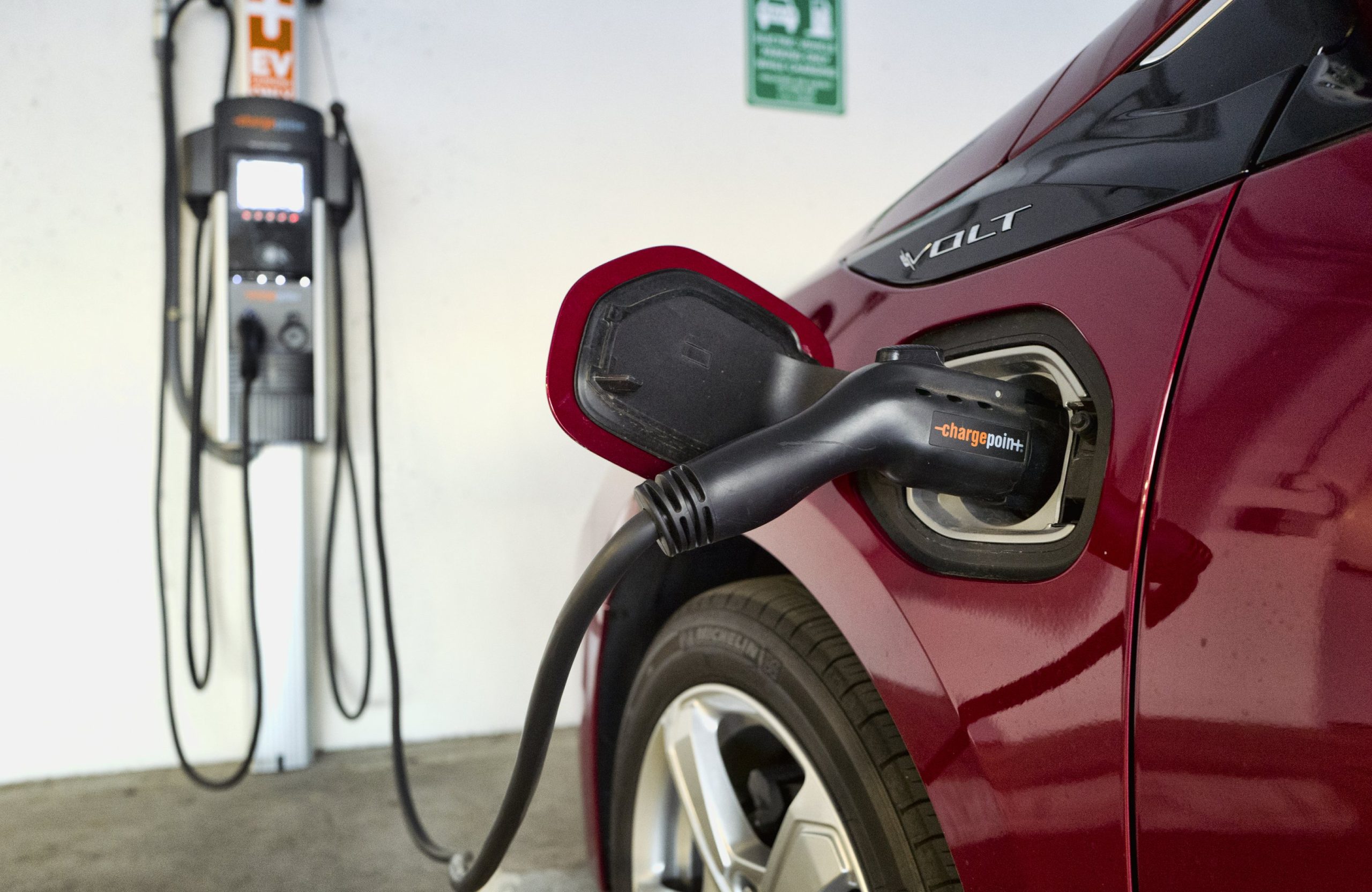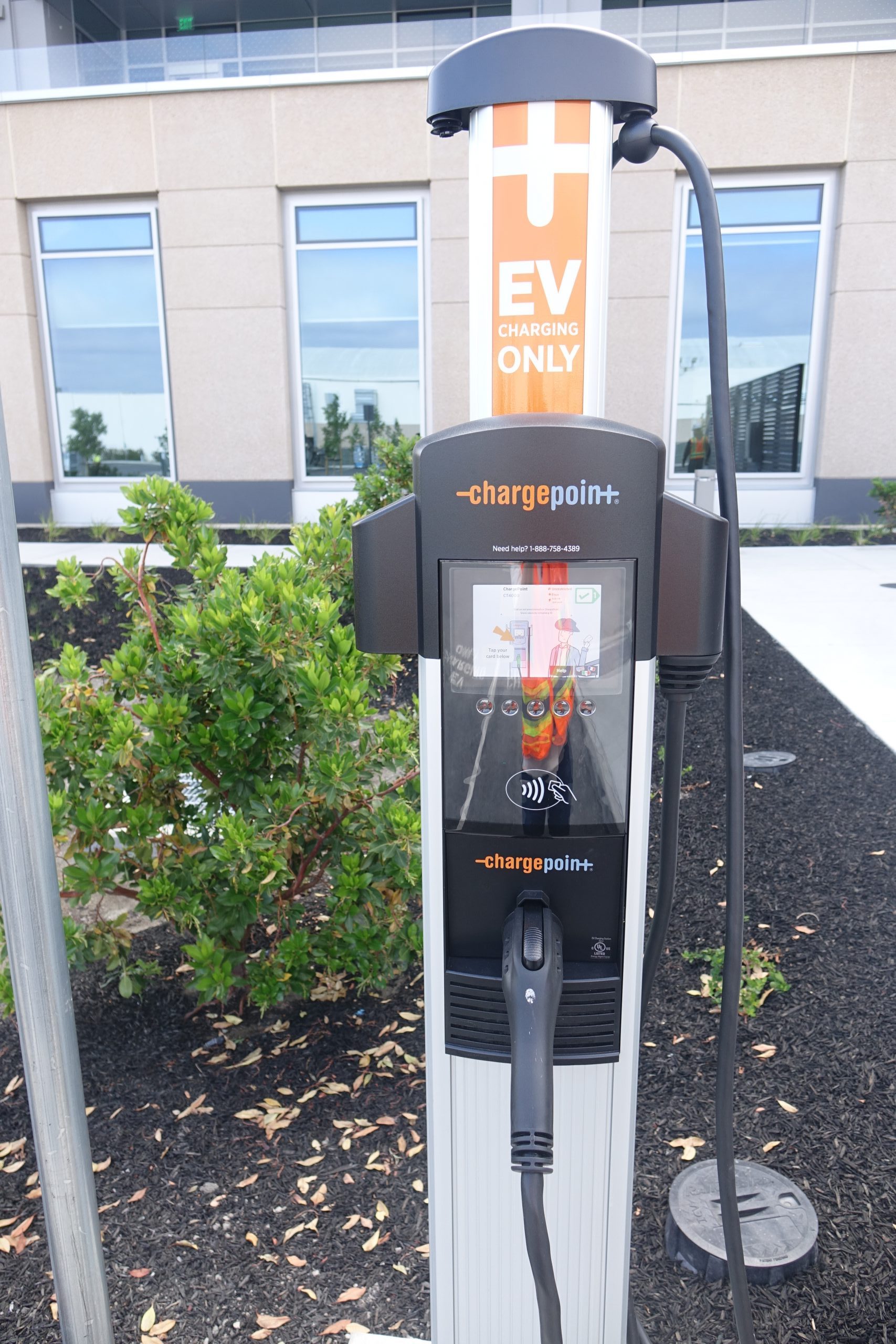 How long does my electric vehicle last on a single charge? Can I get a tax credit for purchasing an EV? Can I plug my EV charger into a regular outlet?
We've answered all of these for you. Below you'll find the most frequently asked questions we've come across from consumers and our customers.
Do all electric cars use the same charger?
No, not all electric cars use the same charger though some models will come with adapters or be compatible with different EV chargers.
It's important to plan your EV charging needs across all EV models, so that you don't exclude potential customers.
Can I buy an electric car charging station?
Yes, you can buy an electric car charging station, though you will still need to hire an EV charging station contractor to install it.
Can you receive a tax credit for purchasing an electric vehicle
How much does the electric bill go up with an electric car?
While the amount of your electric bill will vary according to your usage, provider and location, you can expect to pay $30-$60 more a month for charging an electric car.
Can you plug your electric vehicle into a regular outlet?
Yes, you can plug your electric vehicle into a standard 110v outlet. However, it will take more time to charge.
An overnight charge in a regular outlet will prepare your EV for 30-40 miles of driving.
Ultimately, you can speed up charging time and get more miles of range by choosing a higher-voltage outlet.
How much does it cost to charge at a station?
The cost of using an EV charging station will depend on the network, the charging Level and the subscription model. Typically, charging an EV costs $0.20- $0.60 kWh. However, more powerful charging such as Level 2 and Level 3 tend towards the higher range of $0.40-$0.60 kWh. 
The network you use may also charge for using a station at peak hours, or have a subscription model where you pay a monthly fee and a discounted rate per charge-up. Some may also charge per minute, which usually hovers around $0.35-$0.50 per minute. 
How long does it take to charge an electric vehicle?
Charging an electric vehicle can take as little as 30 minutes or as long as 12 hours.
Charging time will vary according to your EV battery, EV charger and charging Level. When charging a standard electric car using a Level 1 charger, getting a full battery may take up to 8 hours.
However, powering up with a Level 3 charger takes just 30-50 minutes.
How do electric vehicle charging stations work?
An EV charger harnesses electricity from a high-voltage outlet or a grid. Like any household appliance, simply plug it into the charger and your EV will start to power up.
How long does an electric vehicle charge last?
Typically, a fully charged electric vehicle can last for 250 miles. However, this will depend on the EV model and battery. 
Do companies charge employees to use their EV charging stations?
Companies don't usually charge their employees for using their EV charging stations, though there may be a time limit. For example, the EV charger may be available for up to 3 hours per employee and then charge an hourly fee. 
Can I use a Tesla station to power my EV?
Yes, Tesla recently opened its EV stations to non-Tesla vehicles. In this case, you'll need to purchase an adapter cable in order to use them.
Although only a small pilot project for now, the unlocking of the Supercharger network is a significant move for Tesla and the electric car market as a whole
Can I use another EV charging station to power my Tesla?
Do electric vehicles require less maintenance?
Overall, electric vehicles require less routine maintenance and EV owners save about $4,600 in maintenance costs over the life of the vehicle. Get the full scope on EV maintenance here. 
What are the different types of EV charging plugs?
There are four main types of EV charging plugs available on the market today:
Type 1:

AC standard for EVs from America and Asia, with charging speeds of up to 7.4 kW. 

Type 2:

AC plug with three additional contacts for charging speeds of up to 22 kW at home or 43 kW at a station.

CHAdeMO:

DC plug becoming popular with Asian car manufacturers, with charging speeds of up to 100 kW.

CCS:

AC/DC plug modeled on Type 2 but with two extra contacts, for turbo charging speeds of up to 350 kW.
Let WBE Be Your One Stop Shop
Consider one-stop shopping for electric vehicle charging stations. There is no need to contract with three or more vendors for charging station services and electric vehicle supply equipment (EVSE).
The advantages in finding a qualified electrician experienced in charging stations is that you also get expert consultation to align with your specific personal or business needs.
For enterprise level shipping, packaging and mailing companies, a certified electrician is the best approach. Avoid the red tape, find out the city and state legal requirements, acquire consultation, and receive a thought-out strategy that works for you.
Choose an experienced electrician that is familiar with the construction aspects of outlet installation, so your EV charging station setup is a success the first time!
We employ resources in all disciplines—electrical, telecommunications, network, security, and audio visual—under one umbrella. We offer companies of every scale a seamless design for various EV charging station scenarios. Count on W. Bradley Electric for a sustainable future.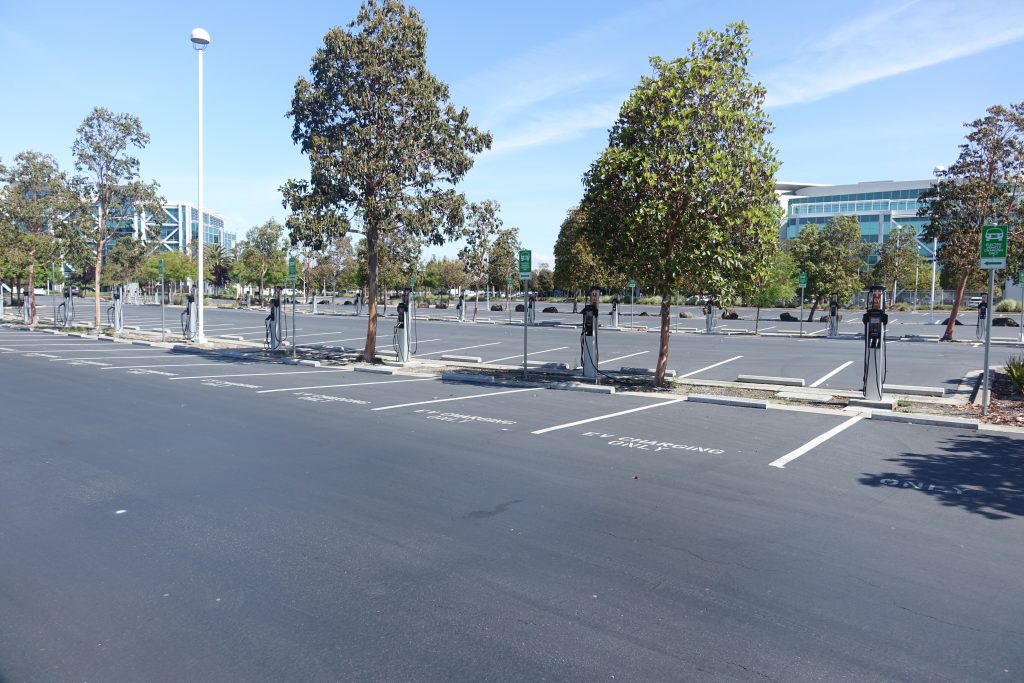 Interested in learning how we can help with your own EV Charging Station needs?