Introducing IDF/MDF Clean Up Services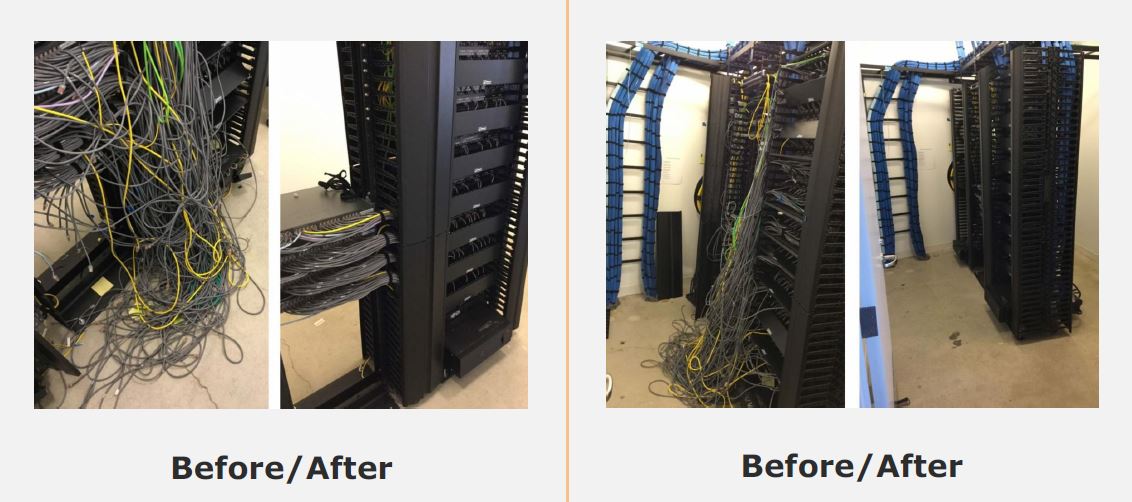 Whether you have a single rack or an entire server room that has become an uncontrollable web of patch cables, missing labels, inactive ports, or users are losing connectivity when changes are made, WBE can help.
We'll evaluate the existing conditions and make recommendations for remediation. All work can be scheduled off hours as to not interrupt service to your users. In the end, when complete you'll have a network room that is neat, well organized, and functioning at peak performance. As a value add, we'll provide training to your IT staff to properly patch, label, and route cable to aid in preventative maintenance.
For IDF/MDF clean up service inquiries please contact Joe Murphy, jmurphy@wbeinc.com