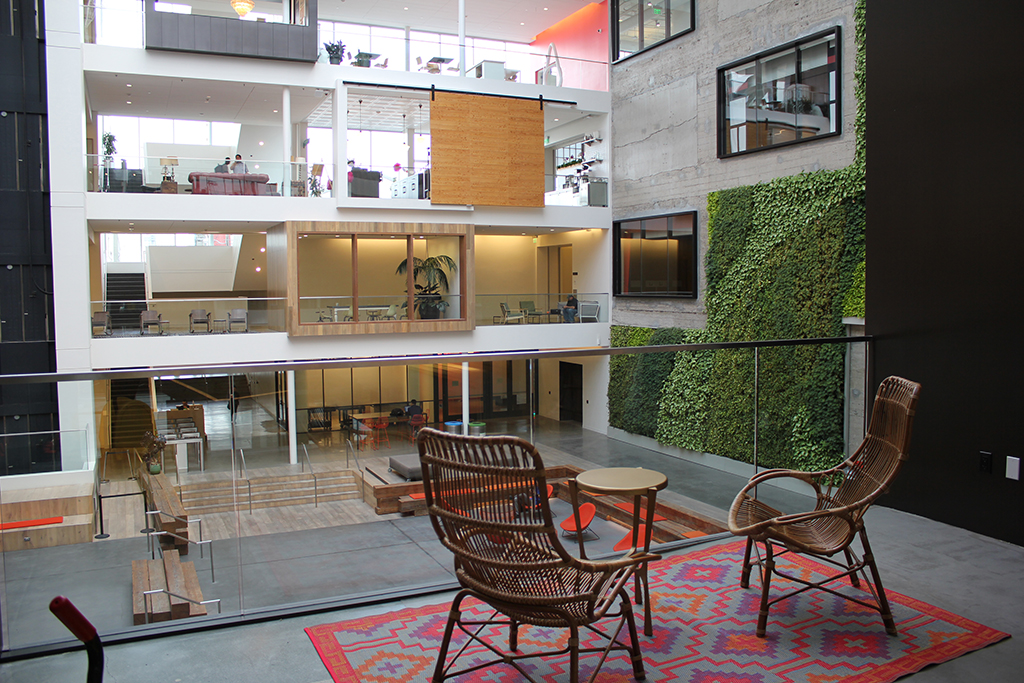 Airbnb – 888 Brannan

Description:

W. Bradley Electric, Inc.
---
Location:
San Francisco, CA
---
Cost:
$1,642,688.00
---
Project Description
This project included 2nd and 3rd floor build-outs which consisted of 32,000 sq. ft. of unique open office space accented with different area "themes". The space includes a full kitchen/cafe along with 3 different themed conference rooms. The project sported 53 different types of lighting fixtures totaling 686 fixtures throughout the space being controlled by the latest state of the art lighting control systems. Also present throughout the space is over 700 ft. of the under carpet power/data raceway system "Connectrac" which was required due to the unique aspects of the building – all completed within the schedule of 112 construction days.