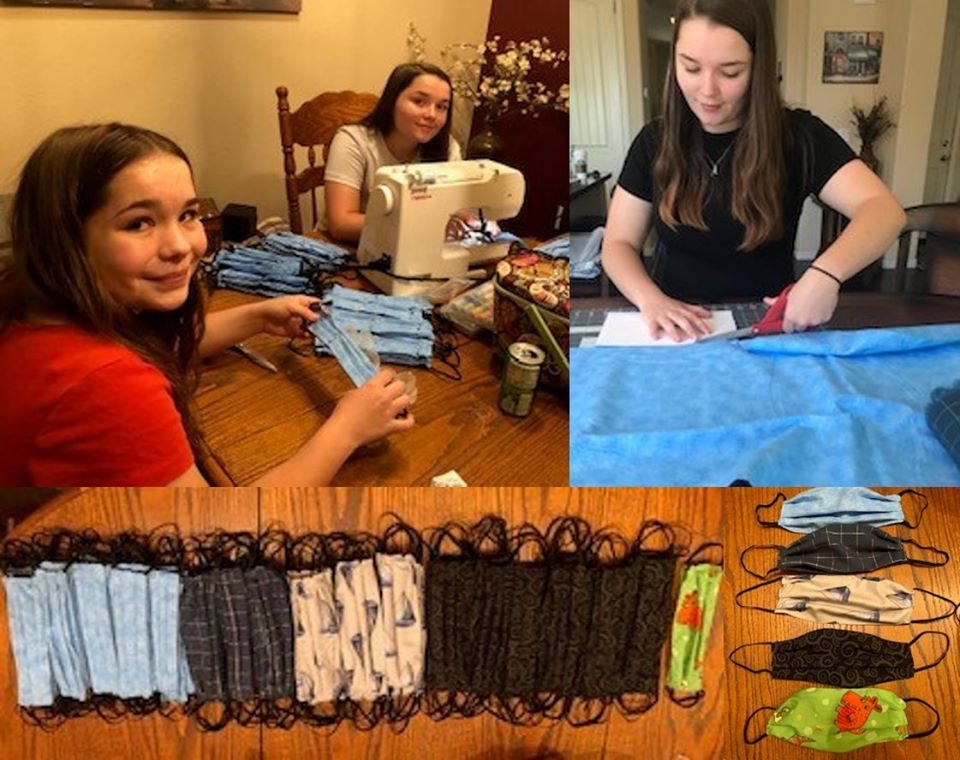 May 4, 2020
Stay Safe – Wear a Mask!
Emily and Autumn Garrett (daughters of our VP of Audio Visual, Todd Garrett) used their sewing skills to make masks for our WBE office and field workers! We thank them for their countless hours and helping us during this time of need.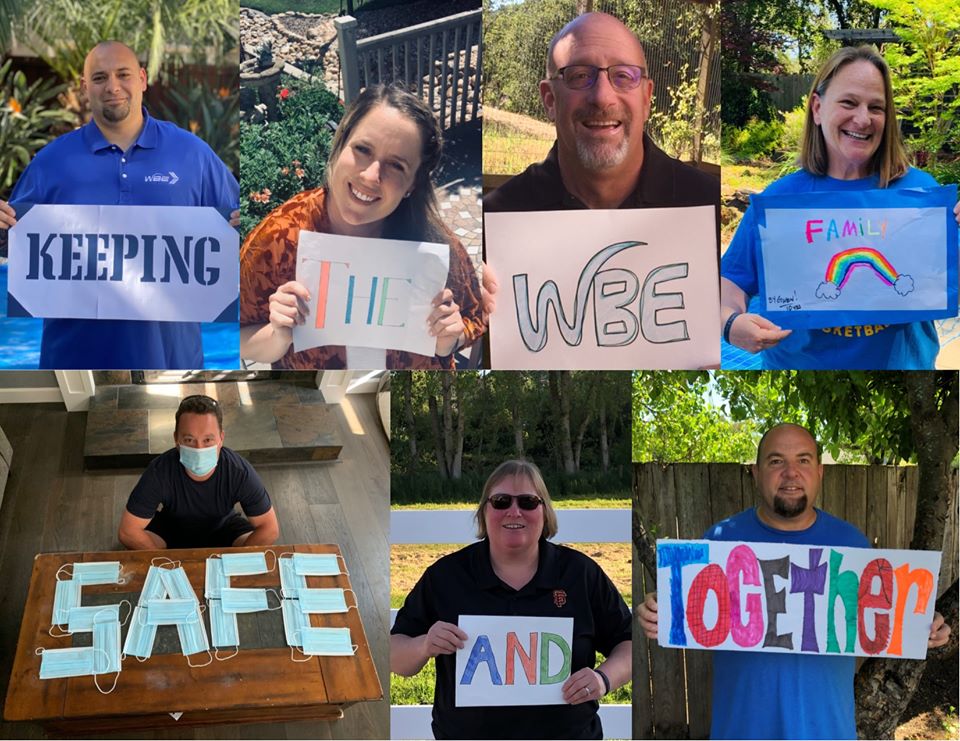 April 29, 2020
Keeping the WBE Family Safe and Together
Our new motto these days! WBE is working hard to keep our team safe and together throughout the Covid 19 Pandemic. We miss our team and can't wait to be back to working together.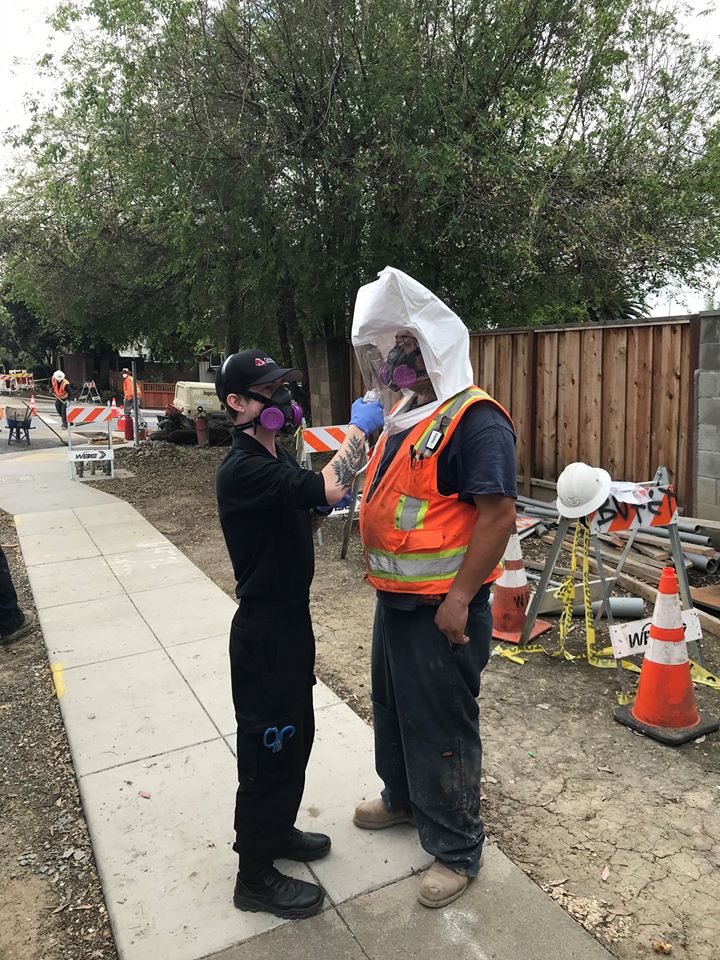 April 17, 2020
WBE Traffic Team Suits Up for Covid 19 Safety!
At WBE our first goal for our essential workers is always safety! This is our traffic team in Fremont, suiting up for the day and getting fit tested for respirators.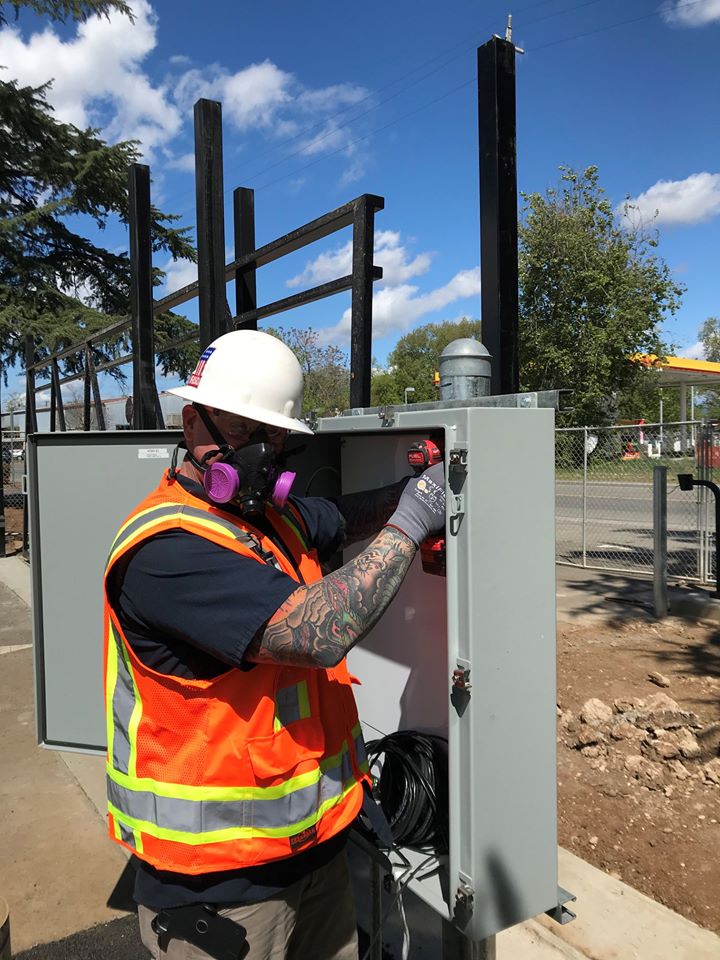 April 2, 2020
WBE Field surpasses the call of duty! 
The WBE family wants to take this opportunity to thank Rich Azzolino and the rest of our crews that are on the front lines supporting essential businesses.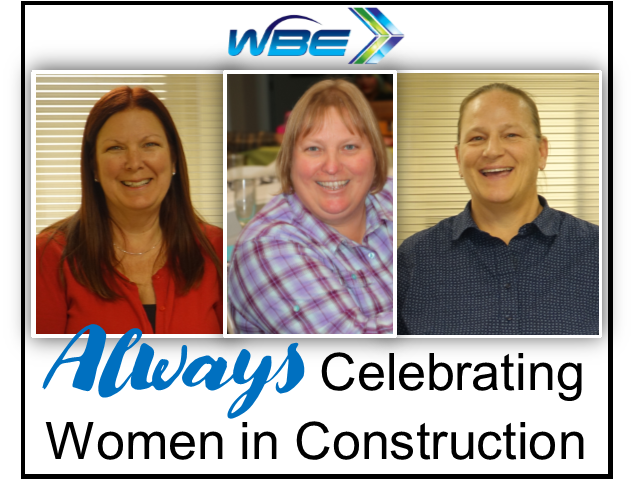 March 11, 2020
WBE Celebrates Women in Construction 
March is Women in Construction Month!Meet three of our Project Managers:
Cathy Coffman (Electrical), Corine Holecek (Audio Visual) and Rhonda Hatch (Electrical).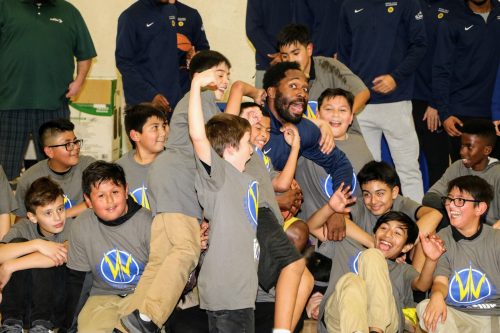 January 31, 2020
Santa Cruz Warriors team with WBE for a fun filled day with kids
WBE teamed up with the Santa Cruz Warriors to bring a fun day for the kids at the Boys & Girls Clubs of Silicon Valley. This was a first for them, going through drills and getting autographed basketballs. Thank you to Adam Hernandez, Director of the Boys and Girls Club Smythe Clubhouse for helping to make this happen and special thanks to our volunteers Joe Murphy, Kevin Daily, Kevin Bradley, Vu Do, and Melissa Do.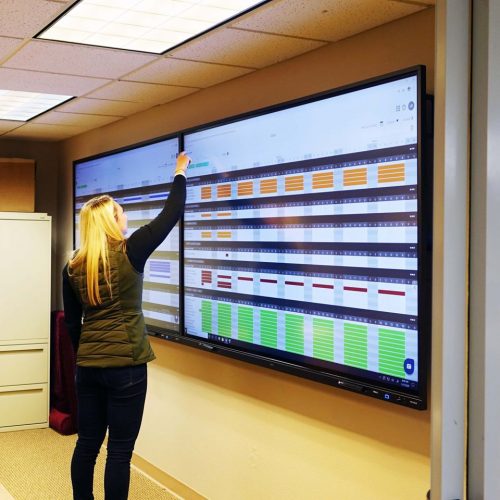 January 27, 2020
Game changing innovation with Labor Chart Software
We recently installed smart board touchscreens to be used with out Labor Chart software in our manpower room for scheduling. We are the first to have a set up like this! It's a game changer, innovation by our very own VP Liz Hartmann and VP Todd Garrett.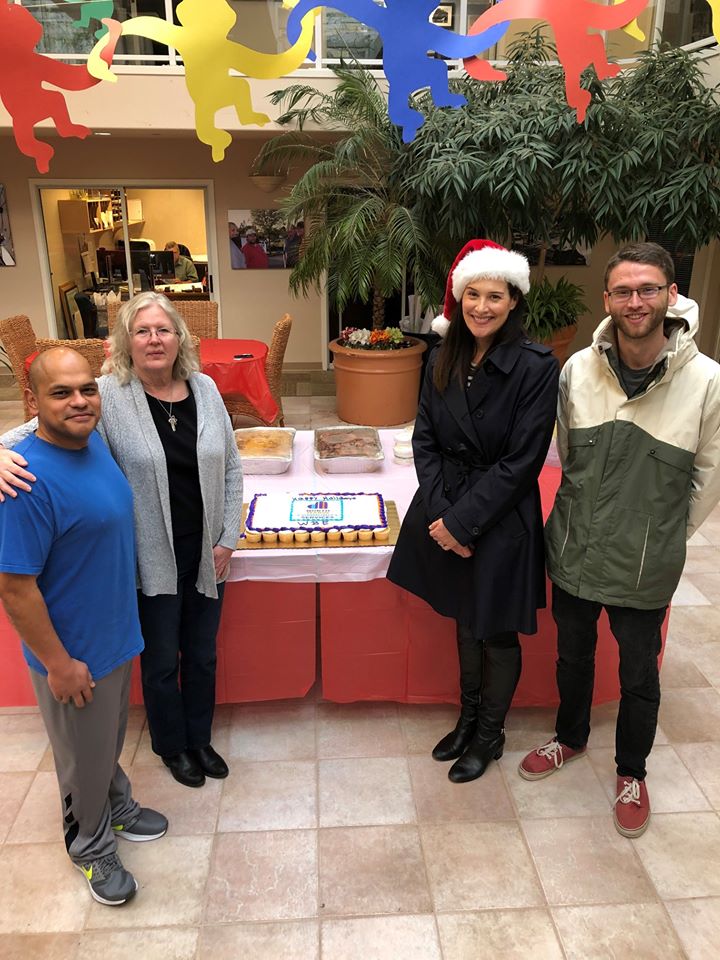 December 20, 2019
North Marin Community Services
North Marin Community Services stopped by our HQ and brought a 50 cupcake/cake to thank us for our support. What a wonderful treat delivered by NMCC's Stephanie and Eric, greeted here by Kathy and Alberto of our Giving Committee!