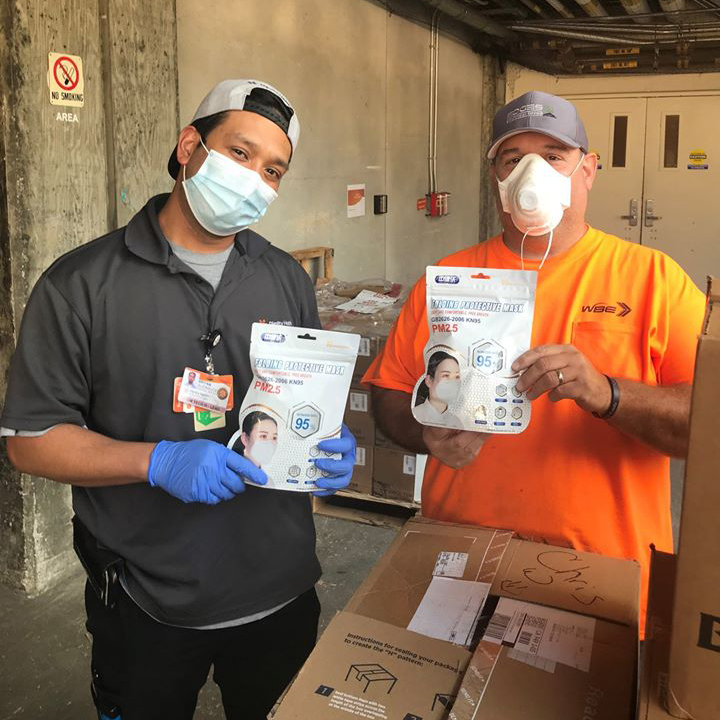 August 24, 2020
WBE Donates 1,000 KN95 to medical staff
What do you do with 1,000 KN95 masks? You donate them to the medical staff on the front lines who are running short! Thanks to our Random Acts of Kindness Committee for finding those in need, and our driver Chris Whitton for bringing them to St Mary's Hospital and the VA Medical Center.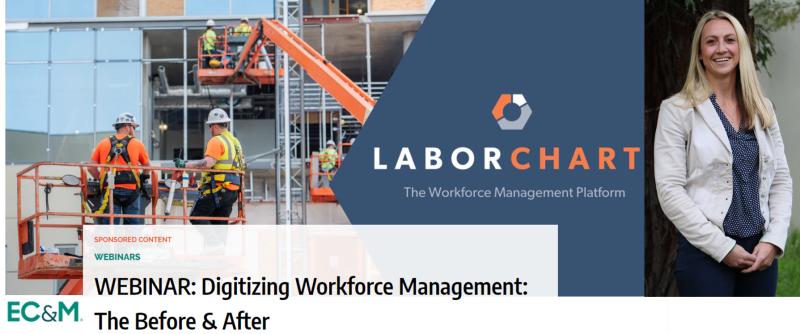 August 18, 2020
Digitizing Workforce Management
WBE's very own Liz Hartmann was one of the panelists in a free EC&M webinar about LaborChart's construction workforce management technologies. She currently serves as VP of Field Operations and leads WBE in construction technology.
LaborChart gives companies the ability to manage their workforce from anywhere in the world at any time. 
August 18, 2020
5th Largest Electrical Contractor
We are happy to be recognized in the San Francisco Business Times list of Largest Electrical Contractors in the Bay Area!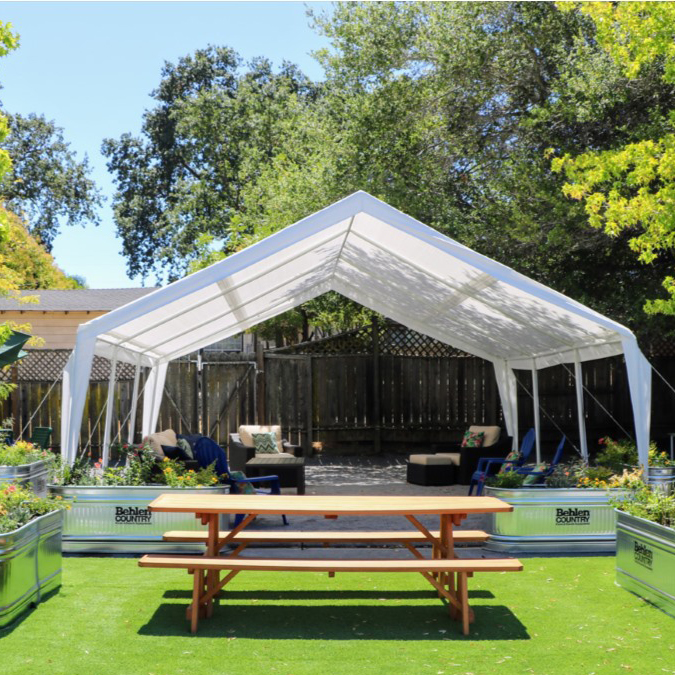 August 10, 2020
Welcome to the WBE Beer Garden!
We took our outdoor parking lot and turned it into a place to meet outside safely! 

August 4, 2020
Top Corporate Philanthropist
WBE made the top Corporate Philanthropist list we are so proud to have jumped 5 places this year!
July 15, 2020
Largest Family Owned Business List
WBE was ranked #25 on the San Francisco Business Time's Largest Family Owned Business List!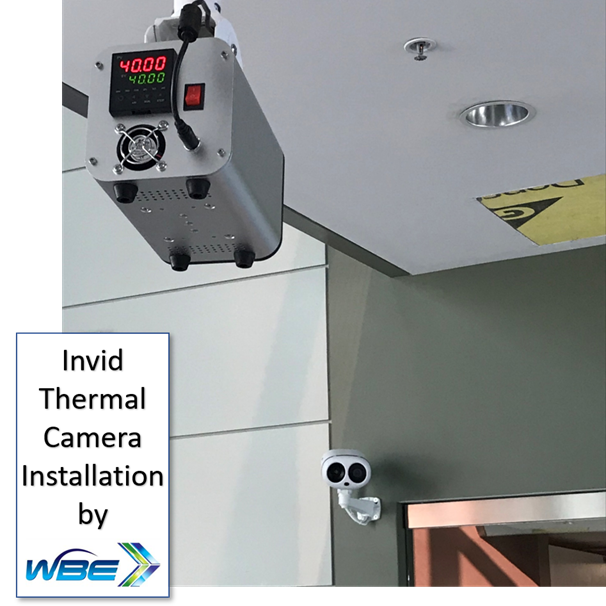 July 6, 2020
Invid Thermal Camera Installation
Thermal cameras are being used to automatically monitor elevated body temperature (EBT) and our Security Team has been busy installing them in the Bay Area. Each person entering the building gets screened one at a time. If a person has a fever, an alarm notification will be sent and they won't be allowed to enter the building. In this instance, the card they swipe for entry will be blocked. Just another way WBE is helping to keep companies safe!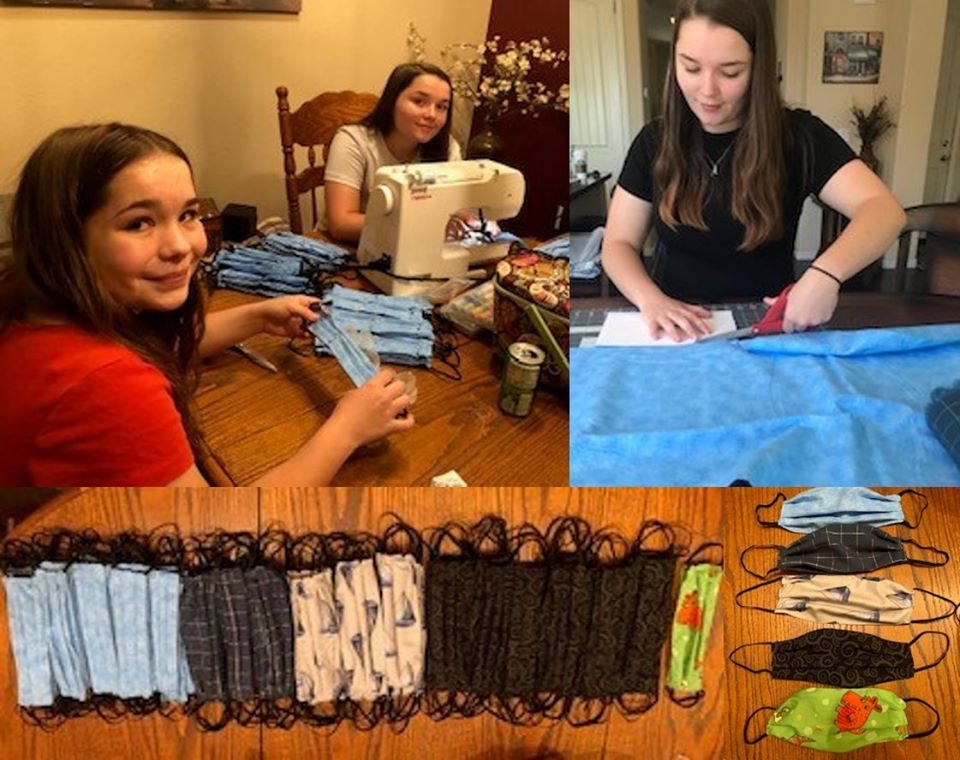 May 4, 2020
Stay Safe – Wear a Mask!
Emily and Autumn Garrett (daughters of our VP of Audio Visual, Todd Garrett) used their sewing skills to make masks for our WBE office and field workers! We thank them for their countless hours and helping us during this time of need.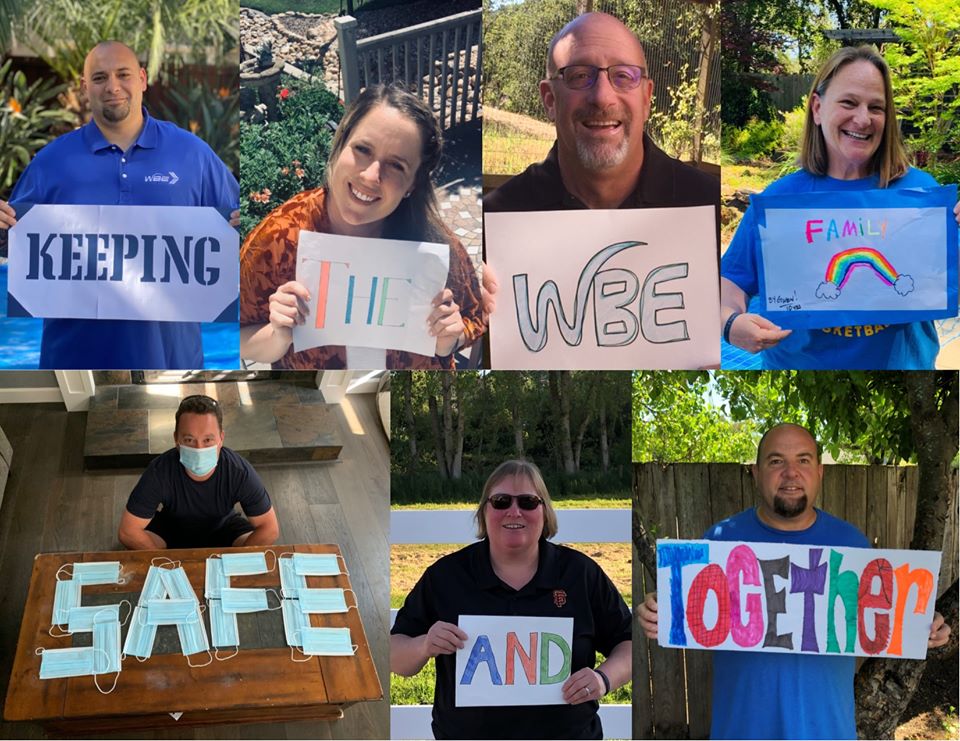 April 29, 2020
Keeping the WBE Family Safe and Together
Our new motto these days! WBE is working hard to keep our team safe and together throughout the Covid 19 Pandemic. We miss our team and can't wait to be back to working together.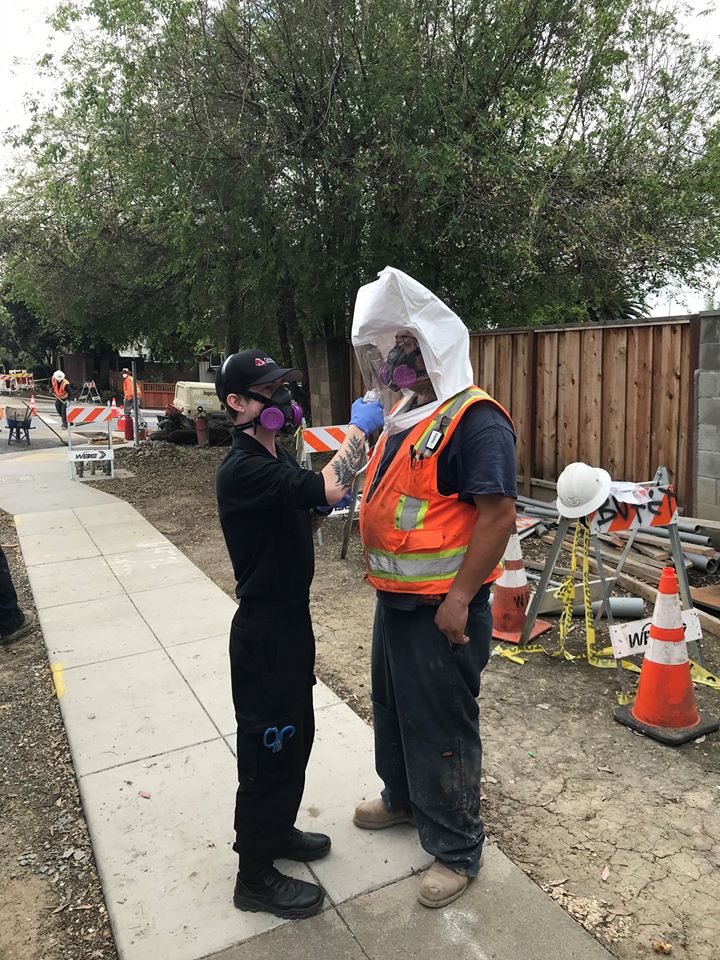 April 17, 2020
WBE Traffic Team Suits Up for Covid 19 Safety!
At WBE our first goal for our essential workers is always safety! This is our traffic team in Fremont, suiting up for the day and getting fit tested for respirators.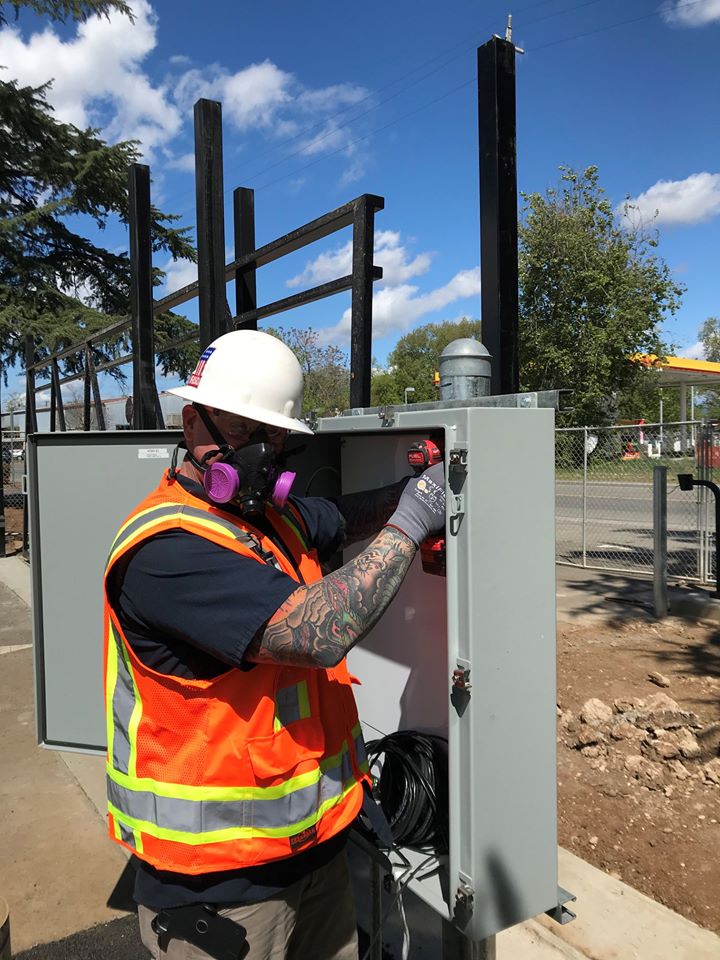 April 2, 2020
WBE Field surpasses the call of duty! 
The WBE family wants to take this opportunity to thank Rich Azzolino and the rest of our crews that are on the front lines supporting essential businesses.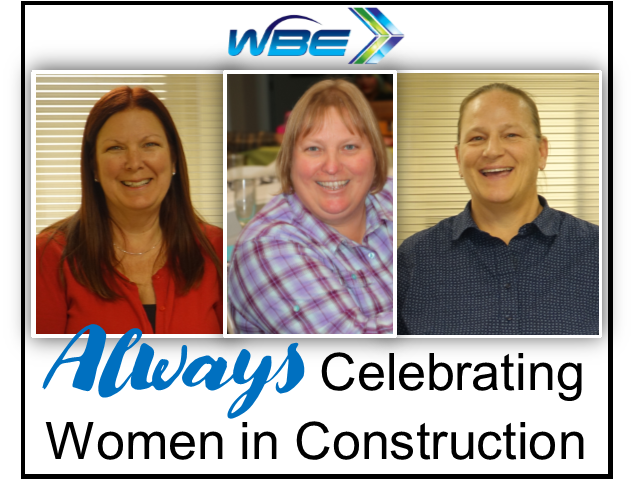 March 11, 2020
WBE Celebrates Women in Construction 
March is Women in Construction Month!Meet three of our Project Managers:
Cathy Coffman (Electrical), Corine Holecek (Audio Visual) and Rhonda Hatch (Electrical).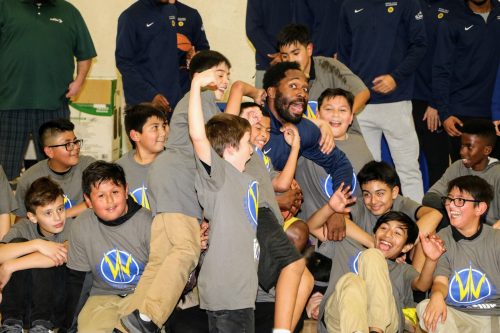 January 31, 2020
Santa Cruz Warriors team with WBE for a fun filled day with kids
WBE teamed up with the Santa Cruz Warriors to bring a fun day for the kids at the Boys & Girls Clubs of Silicon Valley. This was a first for them, going through drills and getting autographed basketballs. Thank you to Adam Hernandez, Director of the Boys and Girls Club Smythe Clubhouse for helping to make this happen and special thanks to our volunteers Joe Murphy, Kevin Daily, Kevin Bradley, Vu Do, and Melissa Do.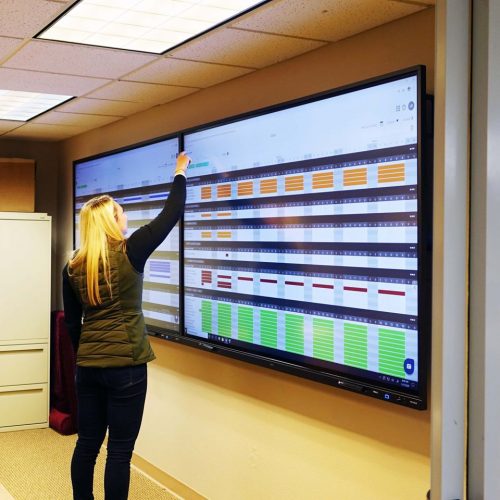 January 27, 2020
Game changing innovation with Labor Chart Software
We recently installed smart board touchscreens to be used with out Labor Chart software in our manpower room for scheduling. We are the first to have a set up like this! It's a game changer, innovation by our very own VP Liz Hartmann and VP Todd Garrett.